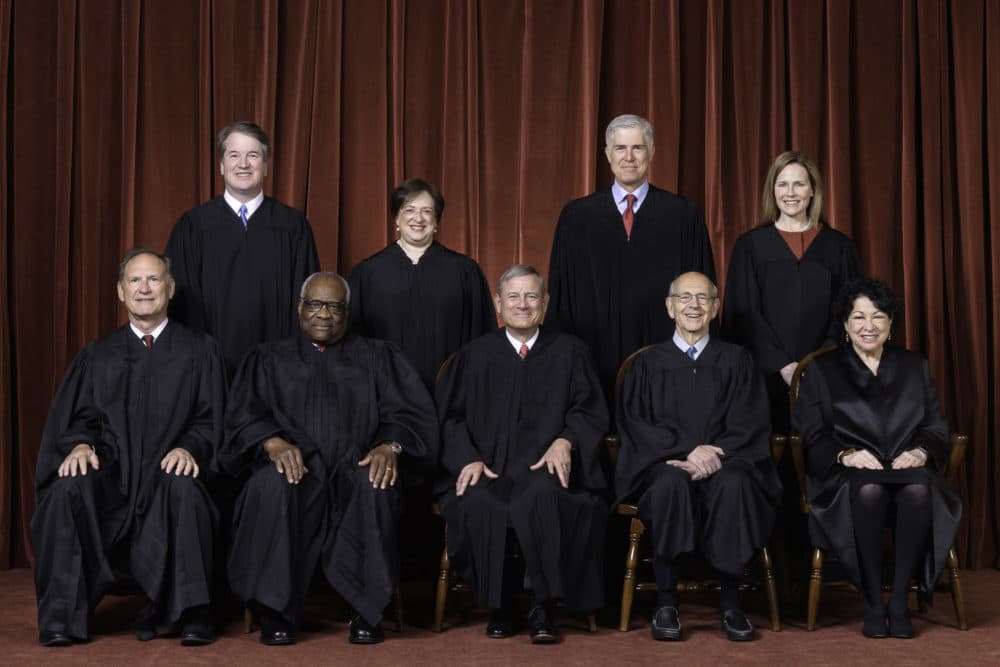 Time & Date
Thursday, October 14, 2021, 6:30 pm
Event Location
WBUR CitySpace Virtual EventOpen in Google Maps
Ticket sales close at 4:30p.m. ET.
The pandemic has changed so many aspects of our lives. This Changes Everything is a new WBUR series examining how our norms, our institutions and our culture have had to adjust to a new reality and what that reality will look like. From how we work, to how we gather, to how we teach, join us for conversations with the leaders, thinkers and activists who are reshaping our world.
To coincide with the Supreme Court opening session in October, this panel will discuss how the new makeup of the Court could impact the country, from abortion rights to voting rights, from gun control to separation of church and state. Boston Globe senior opinion writer Kimberly Atkins Stohr moderates.
Panelists
Linda Greenhouse - senior research scholar in law, Yale Law School
Dahlia Lithwick - political reporter, Slate
Nina Totenberg - legal affairs correspondent, NPR
Join the conversation! Submit questions before or during the event here.
Virtual Tickets
$5.00 (only one ticket needed per household)
Ways To Save 
WBUR Sustainers receive free tickets to this event.
To apply the discount to your ticket purchase online, you'll need to enter a promo code. The code is sent to you in your monthly events newsletter. You can also get your code by emailing membership@wbur.org.