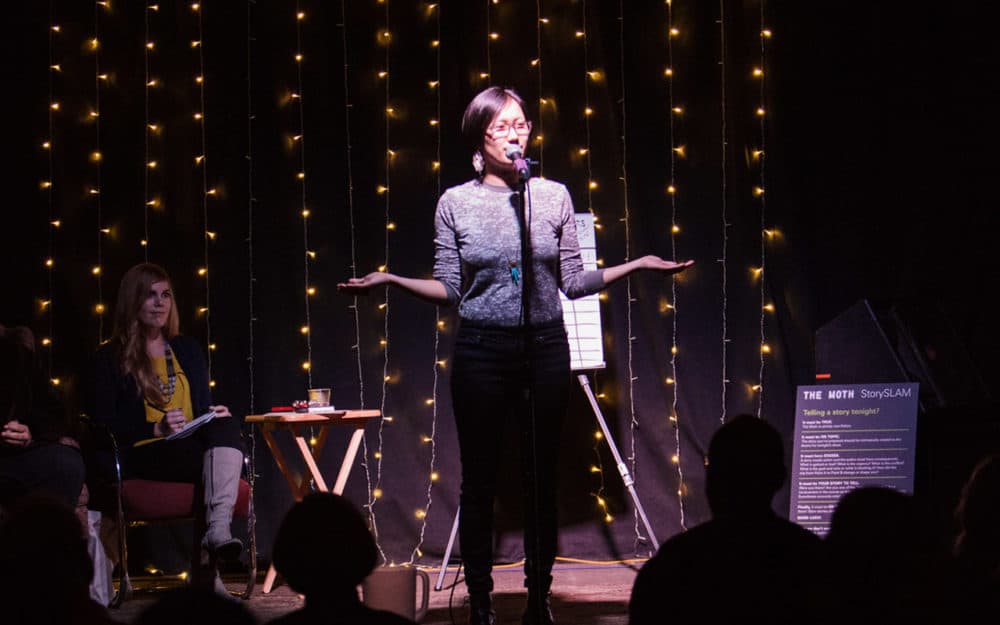 Time & Date
Thursday, October 28, 2021, 7:30 pm
Event Location
WBUR CitySpace890 Commonwealth Avenue Boston, MA 02215Open in Google Maps
Ticket Price
$15.00
WBUR is proud to be a media sponsor of The Moth, an acclaimed non-profit organization dedicated to the art and craft of storytelling. The Moth StorySLAM is an open-mic storytelling competition, open to anyone with a five-minute story to share on the night's theme. Come tell a story, or just enjoy the show!
The theme of this StorySLAM is "Legends." Prepare a five-minute story about lore. Hometown heroes or larger than life icons. Spending the night in a haunted house, family secrets uncovered, senior pranks that went down in history. Deep-seated superstitions that fly in the face of reality checks. Every myth has to start somewhere.
Sign up for the WBUR events newsletter to be the first to access tickets when they go on sale in October.
WBUR Sustainer and Member discount codes can't be applied to this event.