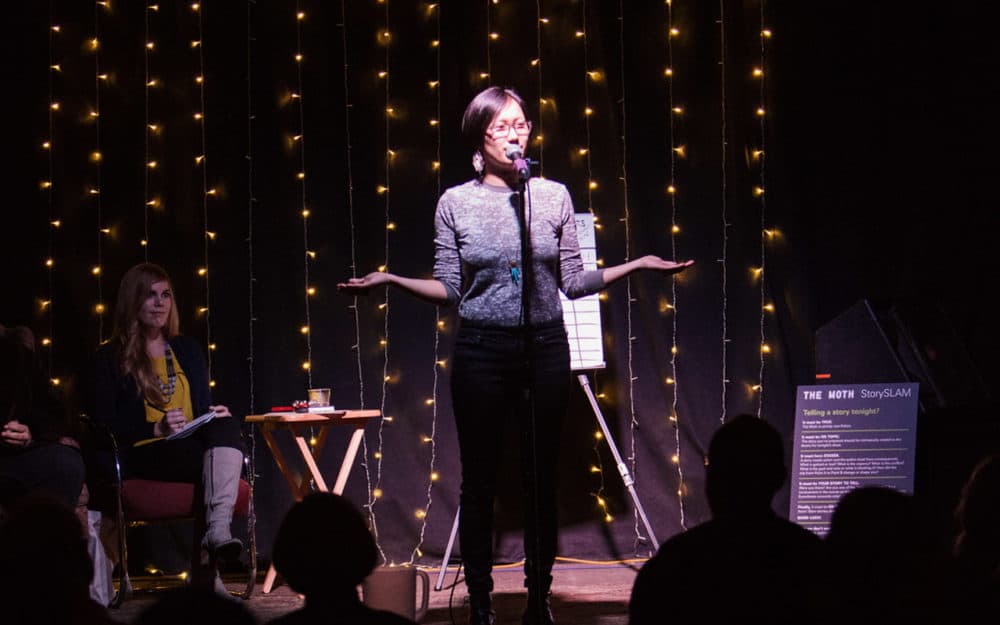 Time & Date
Thursday, October 28, 2021, 7:30 pm
Event Location
WBUR CitySpace890 Commonwealth Avenue Boston, MA 02215Open in Google Maps
This event is sold out.
WBUR is proud to be a media sponsor of The Moth, an acclaimed non-profit organization dedicated to the art and craft of storytelling. The Moth StorySLAM is an open-mic storytelling competition, open to anyone with a five-minute story to share on the night's theme. Come tell a story, or just enjoy the show!
The theme of this StorySLAM is "Legends." Prepare a five-minute story about lore. Hometown heroes or larger than life icons. Spending the night in a haunted house, family secrets uncovered, senior pranks that went down in history. Deep-seated superstitions that fly in the face of reality checks. Every myth has to start somewhere.
All attendees will be required to show proof of vaccination or provide a negative COVID-19 test taken within 72 hours, as well as wear masks except when actively eating or drinking.
WBUR Sustainer and Member discount codes can't be applied to this event.