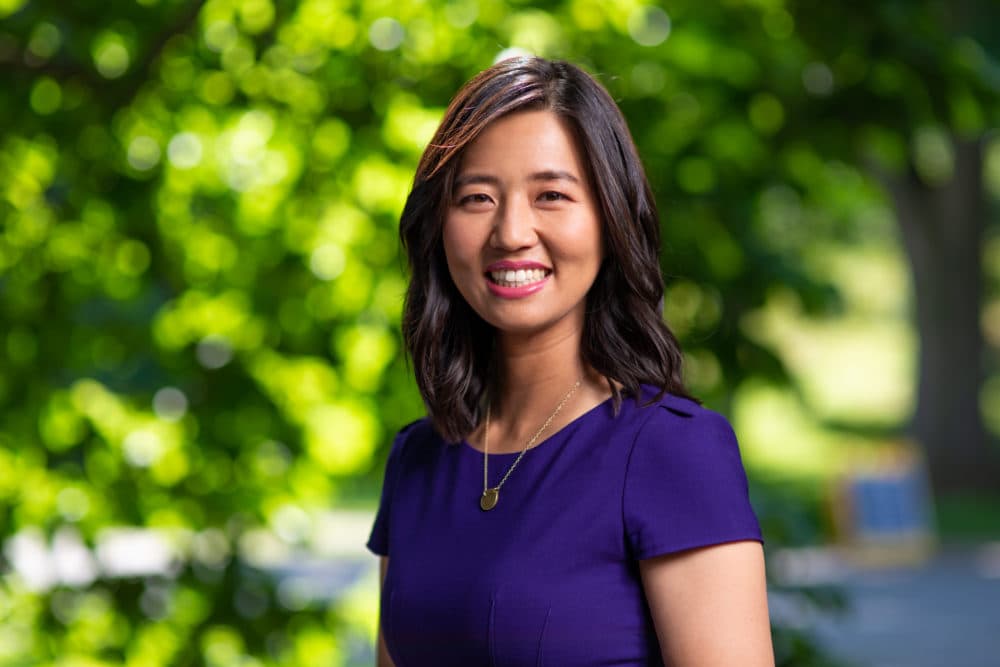 Time & Date
Monday, October 18, 2021, 7:00 pm
Both in-person and virtual tickets are available for this event. Doors open at 6:00 p.m.
Event Location
WBUR CitySpace Event890 Commonwealth Avenue Boston, MA 02215Open in Google Maps
As the Boston mayoral election draws near, Radio Boston host Tiziana Dearing will moderate two town hall-style conversations with the final candidates. Both events will give you a unique opportunity to hear from the candidates about their backgrounds, the issues they deeply care about and the change they plan to bring to Boston. We'll also answer your questions LIVE.
Join us on Monday, October 18 for our first conversation with Boston City Councilor At-Large Michelle Wu. This event will lead up to a live, televised debate on October 25 before the general election on November 2.