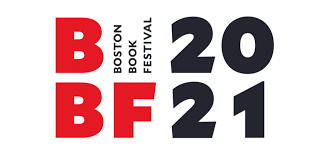 Time & Date
Saturday, October 16, 2021, 11:45 pm
Event Location
Boston Book Festival Virtual Event Open in Google Maps
WBUR is proud to be a media sponsor of The Boston Book Festival.
The festival celebrates the power of words to stimulate, agitate, unite, delight and inspire by holding year-round events culminating in an annual, free Festival that promotes a culture of reading and ideas and enhances the vibrancy of our city.
The festival will host virtual author interviews, panel discussions and readings throughout the month of October, with events for children and adults on weekdays and the weekend of October 13–23. Check out their website for the most up-to-date roster of speakers. A list of WBUR moderated events can be found below.
Oct. 16 | 11:45 a.m.
On Point host Meghna Chakrabarti moderate "The Enduring Legacy of Slavery" panel featuring authors Annette Gordon Reed ("On Juneteenth") and Clint Smith ("How the World Is Passed"