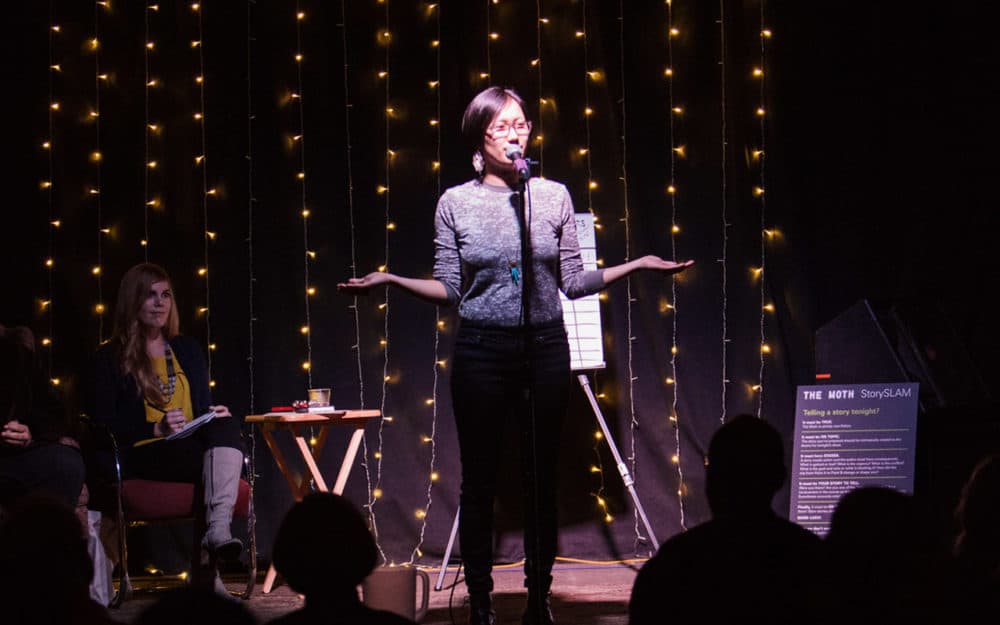 Time & Date
Wednesday, March 9, 2022, 7:30 pm
Doors open at 6:30 p.m.
Event Location
WBUR CitySpace890 Commonwealth AvenueBoston, MA 02210Open in Google Maps
Ticket Price
To be announced
WBUR is proud to be a media partner of The Moth, an acclaimed non-profit organization dedicated to the art and craft of storytelling. The Moth StorySLAM is an open-mic storytelling competition, open to anyone with a five-minute story to share on the night's theme. Come tell a story...or just enjoy the show!
The theme of this StorySLAM is "Awards." Prepare a five-minute story about the spoils of one's achievement! Let's hear about your trophies, honors and gifts. The time you were gifted, or bestowed a gold star onto someone else. Employee of the month, biggest catch of the day, Emmys, Webbys, raises, Black Belts, and those of the the lesser tangible, soul-satisfying variety.
Sign up for the WBUR events newsletter to be the first to access tickets when they are available in March.