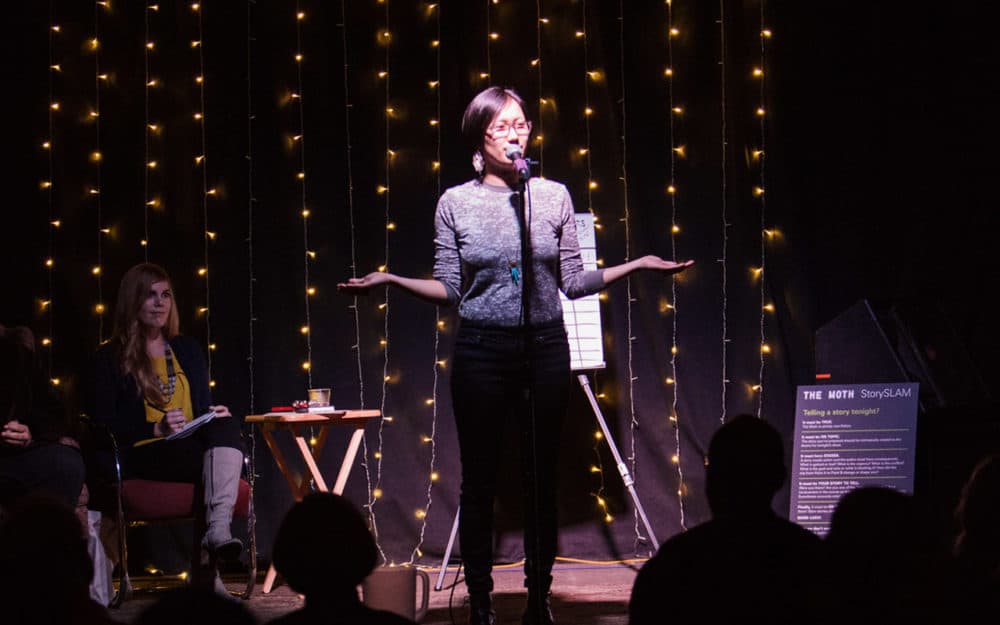 Time & Date
Wednesday, May 11, 2022, 7:30 pm
Doors open at 6:30 p.m.
Event Location
WBUR CitySpace890 Commonwealth AvenueBoston, MA 02210Open in Google Maps
Ticket Price
To be announced
WBUR is proud to be a media partner of The Moth, an acclaimed non-profit organization dedicated to the art and craft of storytelling. The Moth StorySLAM is an open-mic storytelling competition, open to anyone with a five-minute story to share on the night's theme. Come tell a story...or just enjoy the show!
The theme of this StorySLAM is "Cravings." Prepare a five-minute story about intense desires fueled by your favorite foods, people, or anything that has hit the "I need it now!" button on more than one occasion. Indulging with conviction or abstaining with difficulty! Sugar tooth, primal desire...your hierarchy of needs. Pickles and ice cream, anyone?
Sign up for the WBUR events newsletter to be the first to access tickets when they are available in May.