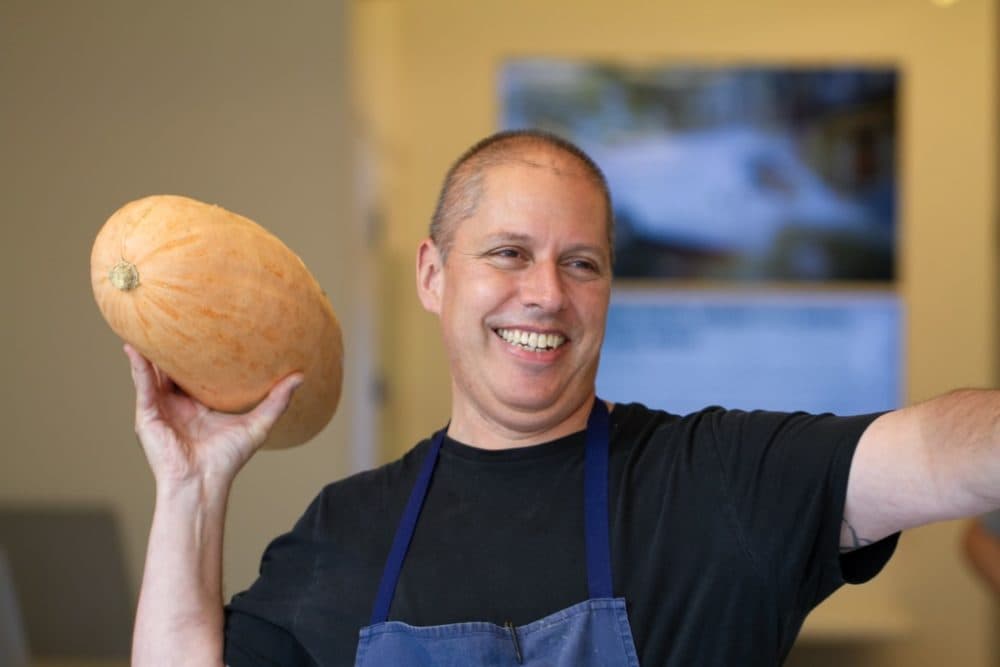 Time & Date
Wednesday, January 26, 2022, 6:30 pm
Event Location
WBUR CitySpace Event890 Commonwealth Avenue Boston, MA 02215Open in Google Maps
Curated Cuisine is a monthly series where renowned chefs, both local and national, share their food philosophy, their career journeys, and what they learned during the pandemic.
Join us for a conversation with chef Jason Bond, James Beard Award nominee for "Best Chef, Northeast" and executive chef of Clover Food Lab. He'll discuss his "root-cellar" style of cooking, which was shaped by being raised as a kid around farming and preserving the harvest in Wyoming and Kansas. Irene Li, co-founder of Mei Mei Restaurant Group, moderates.
This event is co-produced by Boston University Metropolitan College Programs in Food & Wine.
---
Clover Meal Boxes 
Launched during the early days of the pandemic, Clover's meal box program has  served thousands of creative home cooks around the city with favorites like carrot lox, kimchi stew and maple fluffernutter sandwiches.
Chef Jason Bond and the Clover team invite you to try a meal box! Use code CURATEDCUISINE for $25.00 off your first order. Please note: boxes sell out extremely fast and distribute Mondays and Thursdays.
---
Registrants may be contacted by CitySpace about this or future events.