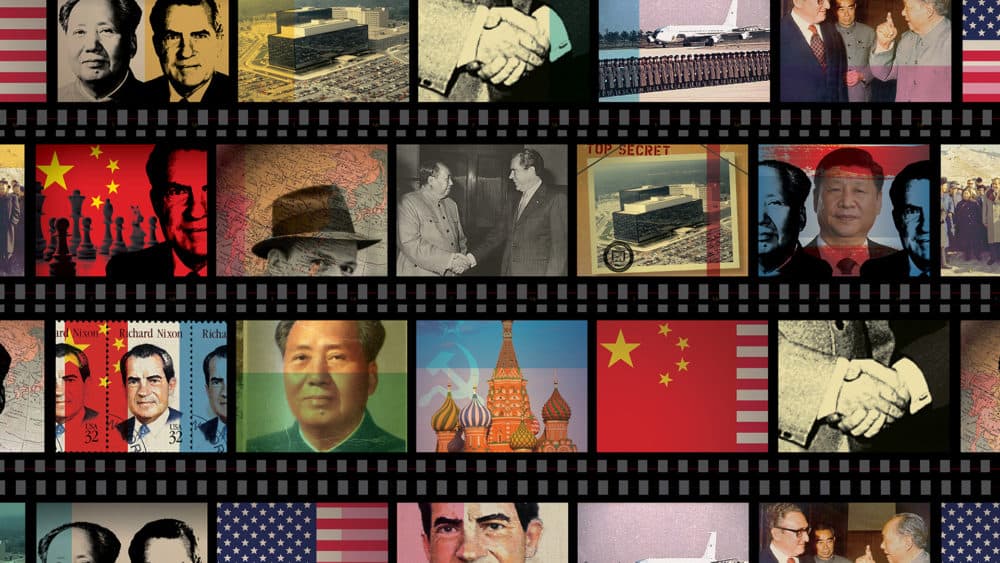 Time & Date
Thursday, February 24, 2022, 6:30 pm
Both in-person and virtual tickets are available for this event. Doors open at 5:30 p.m.
Event Location
WBUR CitySpace890 Commonwealth Avenue Boston, MA 02215Open in Google Maps
As WBUR launches its newest narrative audio series "The Great Wager," about President Nixon's 1972 diplomatic trip to meet Mao Zedong, Here & Now co-host Scott Tong and former New York Times Beijing Bureau Chief Jane Perlez explore the artistic fruits of diplomatic history.
They'll be joined by Peter Sellars, director of the Metropolitan Opera's "Nixon in China" (2011), and novelist Gish Jen, whose new short story collection "Thank you, Mr. Nixon" explores how the last fifty years since the opening of China has affected the lives of ordinary people. The group will discuss the political impact of the historic visit and the imaginative and creative journeys it inspired.
You can purchase  "Thank you, Mr. Nixon" from our bookstore partner Brookline Booksmith here.
This event is supported in part by the Henry Luce Foundation. 

The Great Wager series collage artwork is created by WBUR. Images used are from www.archives.gov, www.alamy.com and www.istock.com. Photo credits: iStock.com: mphillips007/ Ensup / bndart / traveler1116 / sinopics / andDraw / Kateywhat. alamy.com: The Color Archives / Shim Harno / 360b / INTERFOTO. National Archives: 194412 / 194759