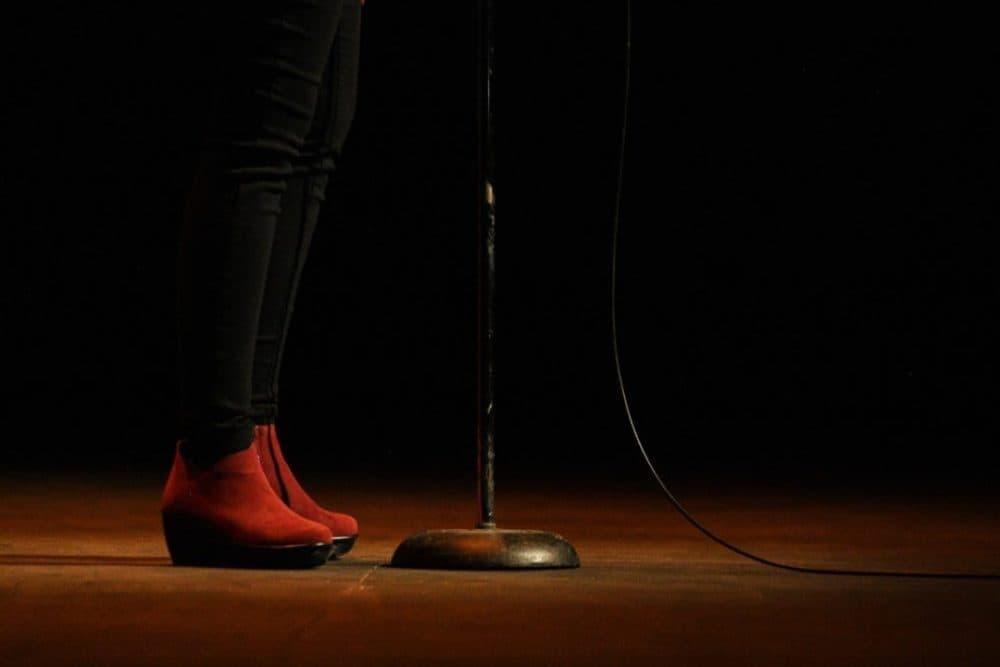 Time & Date
Tuesday, June 28, 2022, 7:30 pm
Doors open at 6:30 p.m.
Event Location
The Center for Arts at the Armory191 Highland AvenueSte 1cSomerville, MA 02143Open in Google Maps
Please note: this event is located at Arts at the Armory, not at CitySpace.
WBUR is proud to be a media partner of The Moth, an acclaimed non-profit organization dedicated to the art and craft of storytelling. The Moth StorySLAM is an open-mic storytelling competition, open to anyone with a five-minute story to share on the night's theme. Come tell a story...or just enjoy the show!
The theme of this StorySLAM is "Destination." Prepare a five-minute story about points near and far. Forks in the road, the road less traveled, forging one's own path. Embarking, disembarking, finding purpose or discovering home. Answering the call to adventure or tales of that first port of call. Soft landings, hard landings, no matter ... It was always about the journey.