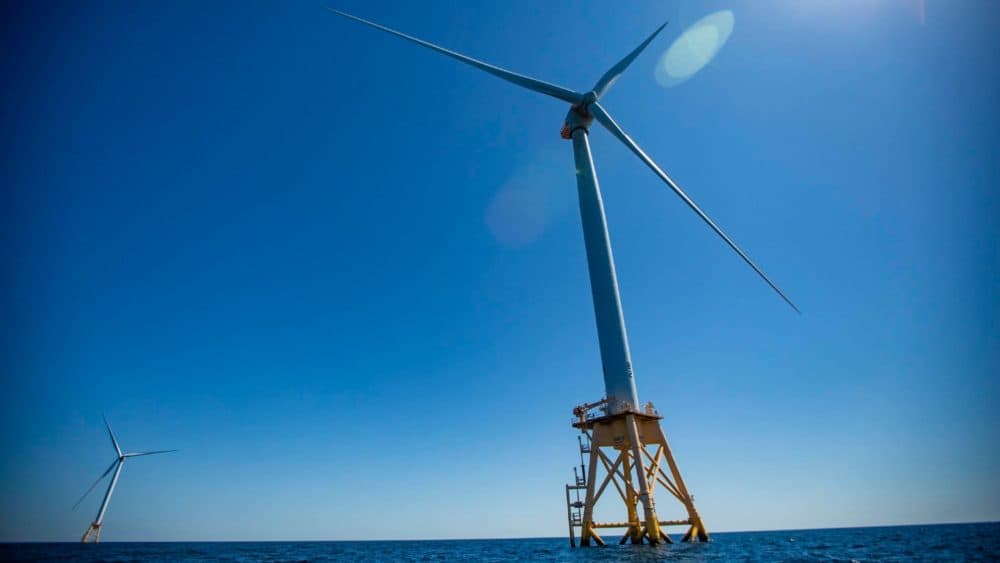 Time & Date
Thursday, April 21, 2022, 6:30 pm
Both in-person and virtual tickets are available for this event. Doors open at 5:30 p.m.
Event Location
WBUR CitySpace890 Commonwealth Avenue Boston, MA 02215Open in Google Maps
The U.S. offshore wind revolution is officially underway. And with it comes a unique opportunity to dramatically reduce carbon emissions, create jobs and build a new — and more just — energy system. How do we do this? And how do we make sure communities of color, women and other underserved populations have a seat at the planning table and can reap the benefits?
As part of our Earth Week coverage, join environmental reporter Miriam Wasser for a conversation about the promises and pitfalls of offshore wind in New England.
Panelists
Darien Johnson—Policy lead, Black Economic Council of Massachusetts
Liz Miranda—Massachusetts State Representative
Dana Rebeiro—Massachusetts liaison, Vineyard Wind
---
Power shift: The promise of offshore wind
It's not every day that the U.S. decides to build a new energy industry. But that's exactly what the country is doing with offshore wind. In Power shift: The Promise of Offshore Wind, WBUR and E&E document the start of this industry and ask some big questions.
---
Cooked: The Search for Sustainable Eats
Climate change is overwhelming, but many New Englanders are looking for ways to do something about it by "living greener." We think we can help with Cooked, our new newsletter course! In just three weeks, we'll give you the know-how on what food choices actually make an impact in New England, and you'll be empowered to do something meaningful about climate change. Learn more and sign up here.