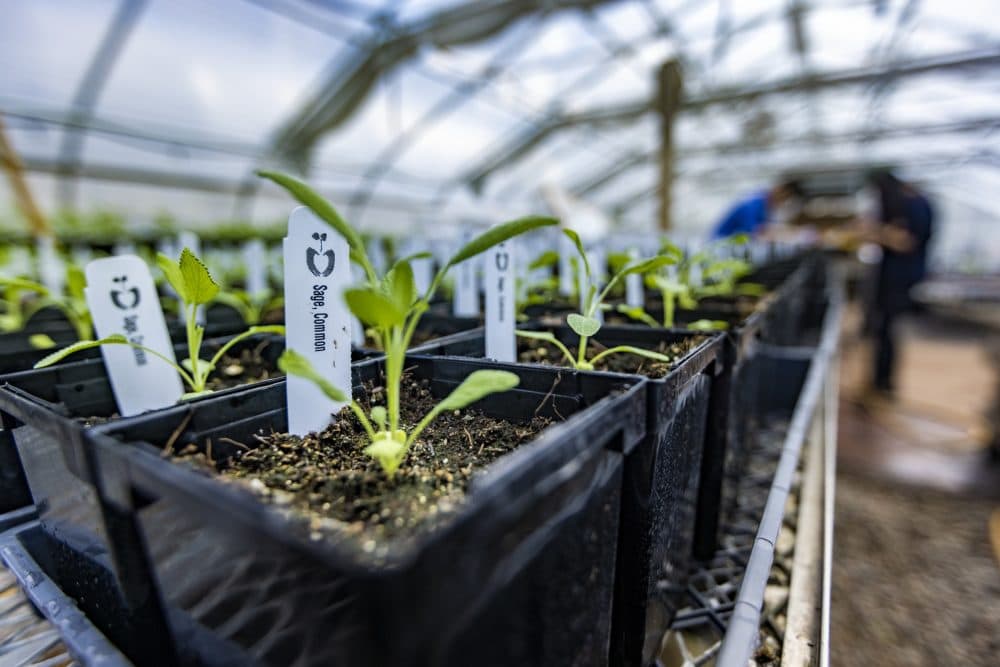 Time & Date
Wednesday, June 8, 2022, 6:30 pm
Event Location
WBUR CitySpace 890 Commonwealth Avenue Boston, MA 02215Open in Google Maps
New England once grew local crops to meet demand. The global pandemic exposed the region's need for more self-sufficiency, resilience and equitable access to food.
WBUR environmental correspondent Barbara Moran moderated a conversation exploring the importance of local food and understanding where your dinner comes from with Tamar Haspel, Washington Post columnist and author of "To Boldly Grow: Finding Joy, Adventure, and Dinner in Your Own Backyard," Tamika R. Francis, founder, chief chef (and bottle washer) at Food & Folklore and Joy Gary, executive director of Boston Farms Community Land Trust.
You will also learn practical skills you can take home, in a gardening demonstration led by Quontay Turner, owner of Emerald City Plant Shop.
This event is co-produced by Fix, Grist's solutions lab.
---
Cooked: The Search for Sustainable Eats
Feeling overwhelmed by climate change? Wondering what you can do? Romaine calm! We think we can help with "Cooked," our new newsletter course! In three weeks, this newsletter will help you understand how your food choices affect New England locally and the climate globally. Readers will get tips, recipes and more for making sustainable choices that work for them. Sign up here.
Fix, Grist's Solutions Lab
Fix was founded on a simple premise: promising solutions to the climate crisis exist — they just haven't yet gained sufficient momentum to tip the scales.
Fix's mission is to change that and make the story of a better world so irresistible you want it right now. At the heart of what they do are the visionaries — Fixers — whose bold ideas are powering real, tangible progress. Through storytelling they amplify their voices to a diverse audience hungry for change. Through their network they foster collaboration on big ideas that can get us there faster. And, through live events they lay the foundation for the kind of creative thinking needed to move the needle.