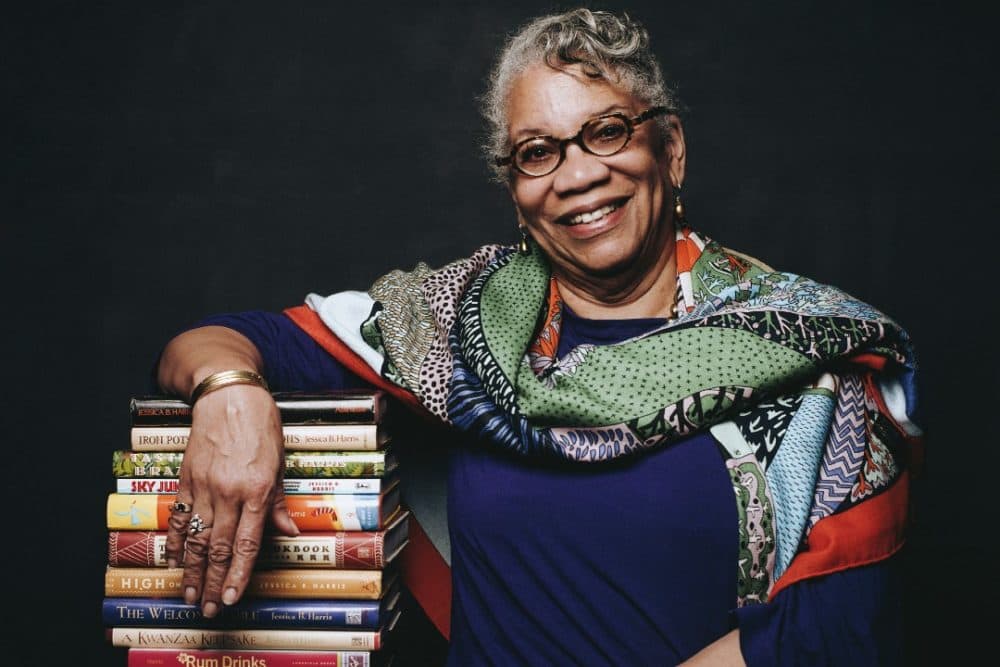 Time & Date
Monday, June 27, 2022, 6:30 pm
Both in-person and virtual tickets are available for this event. Doors open at 5:30 p.m.
Event Location
WBUR CitySpace890 Commonwealth Avenue Boston, MA 02215Open in Google Maps
Ticket Price
$5.00-25.00
Curated Cuisine is a monthly series examining all things edible, from the chefs cooking the food to the writers reviewing the recipes. Meet the people shaping the food industry, both local and national and enjoy a post-show bite inspired by the conversation.
Join us for a conversation with James Beard Award-winning culinary historian Jessica B. Harris, author of twelve critically acclaimed books documenting the foods and foodways of the African Diaspora including, "High on the Hog: A Culinary Journey from Africa to America," which inspired the 2021 Netflix docuseries of the same name. The series has been renewed for a second season slated for late 2022.
Harris will be in conversation with Tamika Francis, founder of Food & Folklore, an organization that pays homage to global food traditions through pop-up dining experiences, diasporic culinary classes and storytelling.
Copies of "High on the Hog" will be sold from our bookstore partner Brookline Booksmith. Harris will sign books after and in-person attendees will also enjoy two bites Harris picked for the event: deviled eggs with crabmeat and bluefish spread with crackers.
This event is co-produced by Boston University Metropolitan College Programs in Food & Wine.
CitySpace Tickets
Premiere: $25.00 (includes reserved seating)
General: $15.00
Student: $5.00
Virtual Tickets
$5.00 (only one ticket needed per household)
Ways To Save
WBUR Sustainers save $5.00 on premiere, general and virtual tickets to this event online or at the door with your Membership card. WBUR Members save $5.00 on premiere and general tickets online or at the door with your Membership card.
To apply the discount to your ticket purchase online, you'll need to enter a promo code. The code is sent to you in your monthly events newsletter. You can also get your code by emailing membership@wbur.org.
Registrants may be contacted by CitySpace about this or future events.