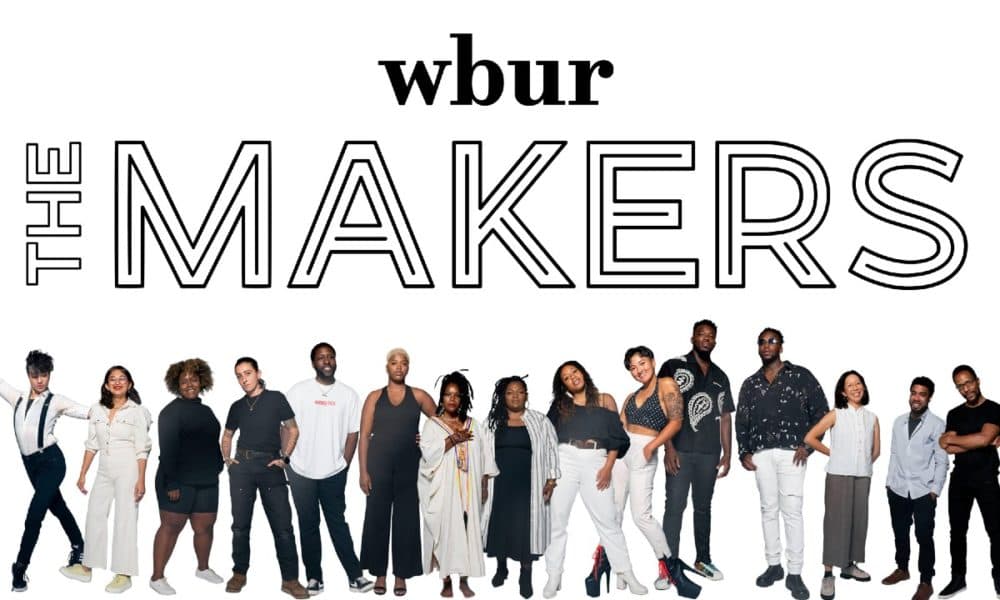 Time & Date
Thursday, September 22, 2022, 7:00 pm
This event is in person only. Doors open with a reception at 7:00 p.m. Progam at 7:30 p.m.
Event Location
WBUR CitySpace890 Commonwealth Avenue Boston, MA 02215Open in Google Maps
A limited number of tickets have been made available for tonight's event. Get them while they last!
Join us for a celebration honoring The Makers, 15 emerging artists of color making an impact in Greater Boston. The Makers is a reimagining of our ARTery 25 series and highlights the creatives who are shaping the culture and arts landscape.
This free event will be the culmination of a weeklong online and on-air editorial series from WBUR's arts and culture team. Meet the honorees and enjoy an evening with music from Super SmashBroz, a mini art gallery featuring Daniel Callahan, Nygel Jones, Iaritza Menjivar and special performances from Olivia Moon, Yvette Modestin and Lilly Rose Valore.
---
The ARTery: Boston's Weekly Arts & Culture Newsletter
WBUR keeps its finger on the pulse of Boston's diverse and lively arts and culture scene. Sign up for The ARTery newsletter and every Thursday evening, we'll send you local arts and culture news with context, insight and perspectives, thoughtful criticism and all the latest book and music releases you should know.