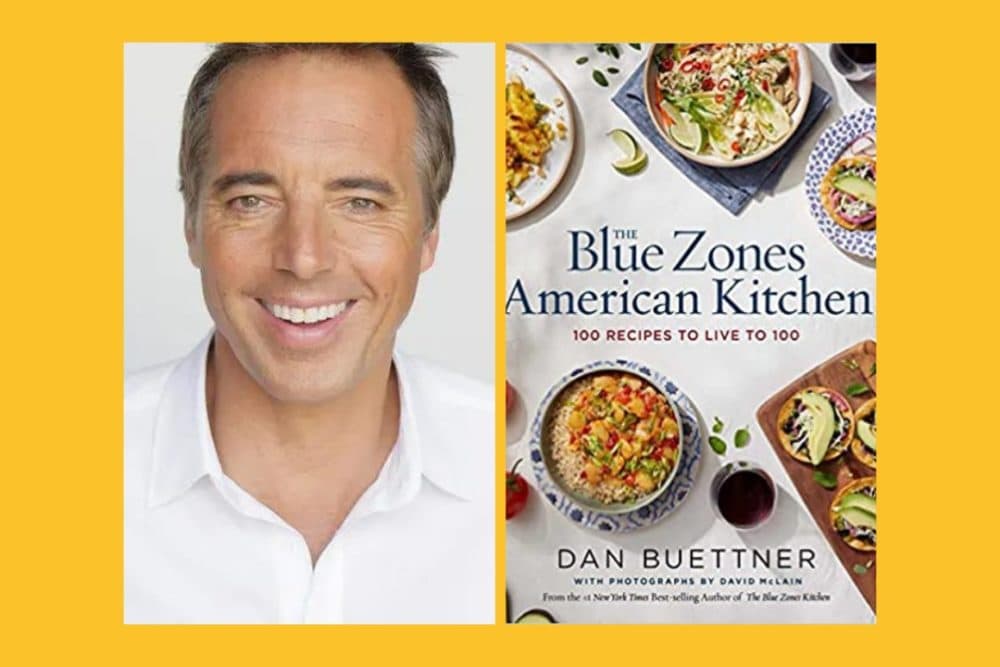 Time & Date
Wednesday, December 7, 2022, 6:30 pm
Both in-person and virtual tickets are available for this event. Doors open at 5:30 p.m.
Event Location
WBUR CitySpace890 Commonwealth Avenue Boston, MA 02215Open in Google Maps
Tickets sales have closed. In-person tickets will be available for purchase at the door. 
We're living in a time of scientific discovery and achievement that is, well, remarkable. In this monthly series, host Meghna Chakrabarti will take your questions in deep dive discussions with researchers, scientists and innovators offering audiences access to what's behind incredible scientific advances in a region world renowned as a hub of science and technology.
It might seem like an unbelievable achievement when you read a headline about the oldest person in the world. However, research suggests humans can and should be living a lot longer than current global averages. Dan Buettner, a journalist, author and National Geographic Fellow, has spent more than a decade scouring the globe with a team of anthropologists, demographers and epidemiologists to discover what are now called Blue Zones — five locations with high concentrations of centenarians. Buettner has spoken about and written extensively on what he has uncovered on how these communities can live so long. Join On Point host Meghna Chakrabarti for a conversation with Buettner as the first part of our miniseries on longevity.
Copies of Buettner's book "The Blue Zones American Kitchen: 100 Recipes to Live to 100," will be available for purchase from our bookstore partner Brookline Booksmith. In-person attendees will enjoy a Blue Zone bite to eat following the discussion.
CitySpace Tickets 
Premiere: SOLD OUT
General: $15.00
Student: $5.00
Virtual Tickets
$5.00 (only one ticket needed per household)
Ways To Save
WBUR Sustainers save $5.00 on general and virtual tickets and WBUR Members save $5.00 on general tickets to this event online or at the door with your Membership card.
To apply the discount to your ticket purchase online, you'll need to enter a promo code. You can get your code by emailing membership@wbur.org.
Registrants may be contacted by CitySpace about this or future events.