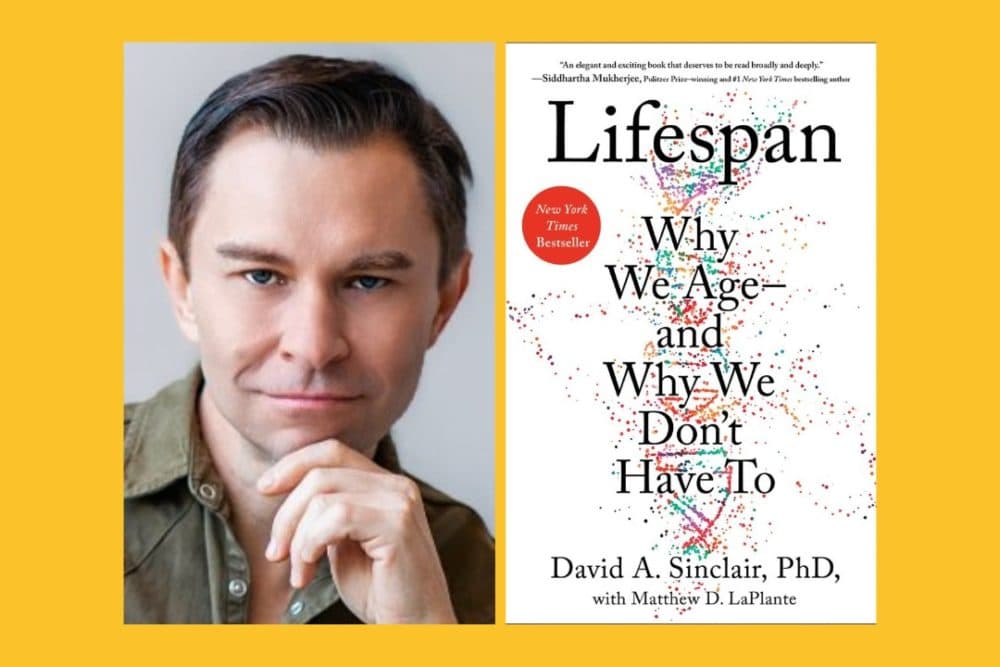 Time & Date
Wednesday, December 14, 2022, 6:30 pm
Both in-person and virtual tickets are available for this event. Doors open at 5:30 p.m.
Event Location
WBUR CitySpace890 Commonwealth Avenue Boston, MA 02215Open in Google Maps
We're living in a time of scientific discovery and achievement that is, well, remarkable. In this regular series, host Meghna Chakrabarti will take your questions in deep dive discussions with researchers, scientists and innovators offering audiences access to what's behind incredible scientific advances in a region world renowned as a hub of science and technology.
Harvard research and biotech founder Dr. David Sinclair is one of the world's foremost thinkers on human longevity. A professor in Harvard's Genetics Department and co-director of the Paul F. Glenn Center for Biology of Aging Research at Harvard Medical School, Sinclair has found the ability to restore vision in aging mice with treatments that regenerate neurons. Sinclair is determined not only to slow but even reverse aging.
In his New York Times best-selling book, "Lifespan: Why We Age – and Why We Don't Have To." Sinclair provocatively suggests that aging doesn't have to be inevitable. In the second part of our miniseries on longevity, join On Point host Meghna Chakrabarti for a conversation with Sinclair focused on his research and the latest on living a long life.