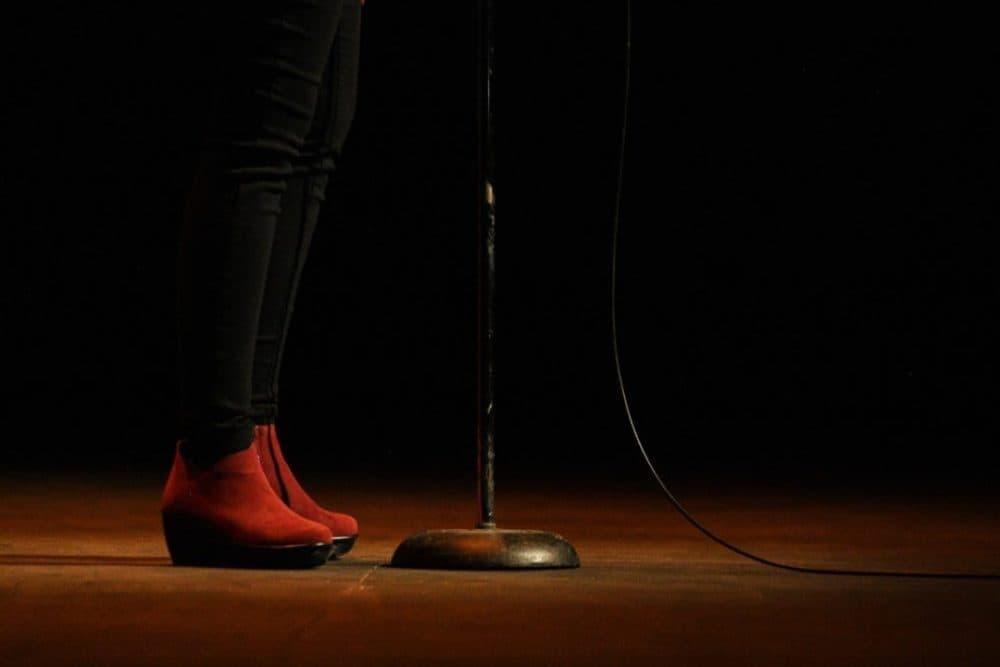 Time & Date
Tuesday, September 27, 2022, 7:30 pm
https://artsatthearmory.org/
Event Location
The Center for Arts at the Armory191 Highland AvenueSte 1cSomerville, MA 02143Open in Google Maps
Please note: this event is located at Arts at the Armory, not at CitySpace.
WBUR is proud to be a media partner of The Moth, an acclaimed non-profit organization dedicated to the art and craft of storytelling. The Moth StorySLAM is an open-mic storytelling competition, open to anyone with a five-minute story to share on the night's theme. Come tell a story...or just enjoy the show!
The theme of this StorySLAM is "OUTLAWS." Gangsters to double parkers, prepare a five-minute story about a lawless moment in your life. Bad boys, Mr. Wrong, Femme Fatales. Thieves, cheaters, embezzlers and other criminal characters who've taken liberty with THE LAW. All illegal activity welcome.