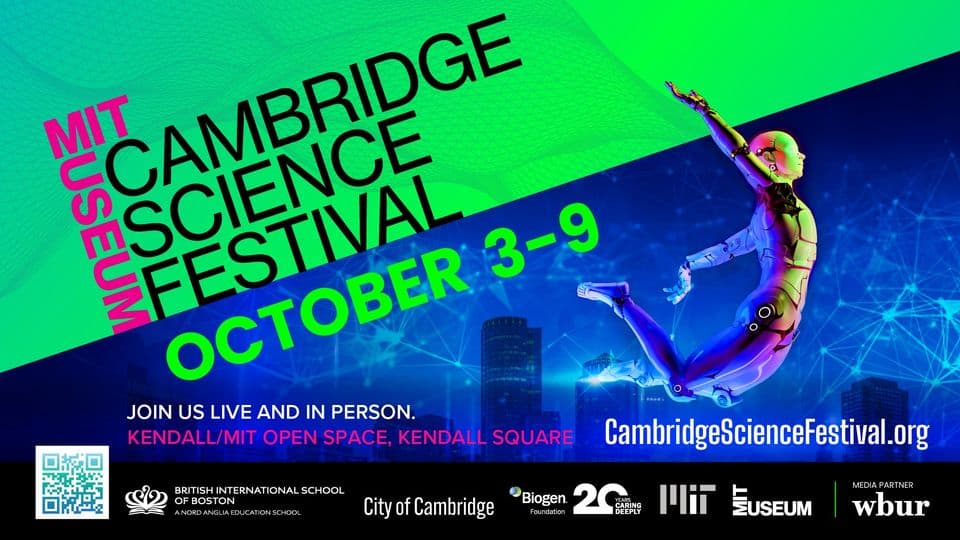 Time & Date
Monday, October 3, 2022, 9:00 am
Event Location
Kendall/MIT Open Space292 Main Street Cambridge, MA 02142Open in Google Maps
WBUR is proud to be a media partner of the Cambridge Science Festival, a free, multi-day celebration at the Kendall/MIT Open Space which showcases the leading edge in science, technology, engineering, art and math (STEAM).
The Festival features activities, demonstrations, workshops, tours, debates, contests, talks, and behind-the-scene glimpses to illuminate the richness of scientific inquiry and the excitement of discovery.
Check out the festival guide here.
Be sure to get tickets to our free event: The northern lights on demand: Artist Dan Acher brings "Borealis" to Cambridge on October 6 at 6:30 p.m. Radio Boston host Tiziana Dearing will sit down with  Swiss artist Dan Acher on the evening of the debut of his "Borealis" light installation at the Cambridge Science Festival. Then you can head to Kendall Square to see the exhibition from 8:00-11:00 p.m.