Show rundown for 6/18/2003
26:36
Play
This article is more than 17 years old.
Critics Claim Federal Agencies Allow Profiling
New guidelines released by the Justice Department ban racial and ethnic profiling at all federal agencies, but critics say there are exceptions to the policies that still permit the practice.
Americorps Program Faces Cuts
In his State of the Union address, President Bush pledged to increase spending for Americorps, the domestic version of the international volunteer Peace Corps organization, but now funding for Americorps is being cut in half.
Same Sex Marriage to be Legal in Canada
Canada's prime minister is set to file a bill that would make same sex marriages legal, making Canada just the third country in the world--and the largest--to legally accept same sex weddings.
Rosenbergs' Son
We hear the story of Robert Meeropol, son of Ethel and Julius Rosenberg, the couple executed during the Red Scare.
Arizona Bishop Resigns Amid 'Hit and Run' Claims
The Vatican has accepted the resignation of a bishop from Phoenix, Arizona, who's been accused of a hit and run incident.
Seeing the Virgin Mary
Thousands of people have been flocking to a hospital in Milton, MA where some say a window contains an image of the Virgin Mary.
Chopping Spree
We speak with Diane Mott Davidson, author of "Chopping Spree," a murder mystery that also contains many delicious recipes for party food.
This program aired on June 18, 2003.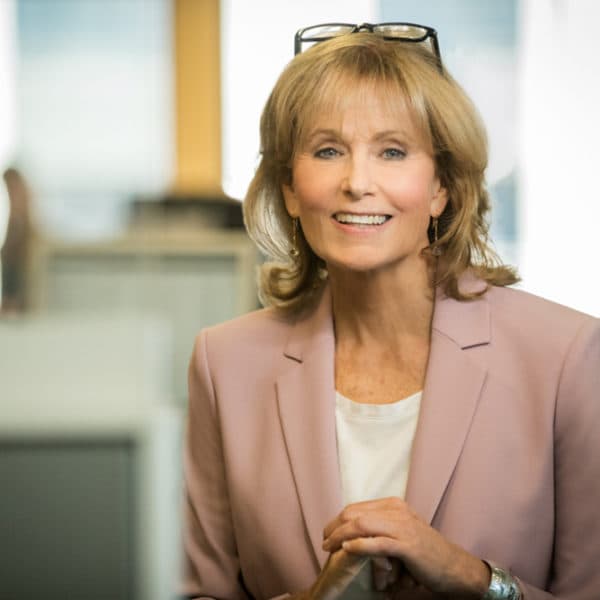 Robin Young Co-Host, Here & Now
Robin Young brings more than 25 years of broadcast experience to her role as host of Here & Now.