Show rundown for 9/2/2003
44:06
Play
This article is more than 17 years old.
Iraq's Leadership Vacuum
An enormous gathering of Shi'ites in Najaf to bury an important religious leader coincides with the appointment of a 25-member Iraqi cabinet today; we look at the leadership vacuum in Iraq.
Spawning Resistance in Iraq
Resistance to the U.S. occupation of Iraq has been more violent than some analysts expected.
Romney on Homeland Security
Governor Mitt Romney is heading up the National Governor's Association task force on Homeland Security. We talk to him about the state of Homeland Security.
The Science of Regaining Sight
Mike May was blind for most of his life, but with treatment, was able to regain some sight. We talk with him, and with the researcher who's studying how the blind must train their brains to be able to see, once their eyes have been corrected.
Rating School Safety
No Child Left Behind legislation requires states to rate some schools as "dangerous," but provides no standards for rating schools. We talk with the superintendent of a Texas school labeled "dangerous" about what he believes are the problems with the system.
Teachers Spend Personal Income on Schools
Many teachers spend some of their own cash to outfit their classrooms and buy supplies for their kids. A recent tax credit for such teachers is only temporary.
Genetics, Environment, and I.Q.
The question of whether IQ is affected by genetics and/or socio-economic status is the subject of a new study.
Unsung Acting Performances
We talk with the San Francisco Chronicle writers who came up with their list of greatest unsung acting performances.
This program aired on September 2, 2003.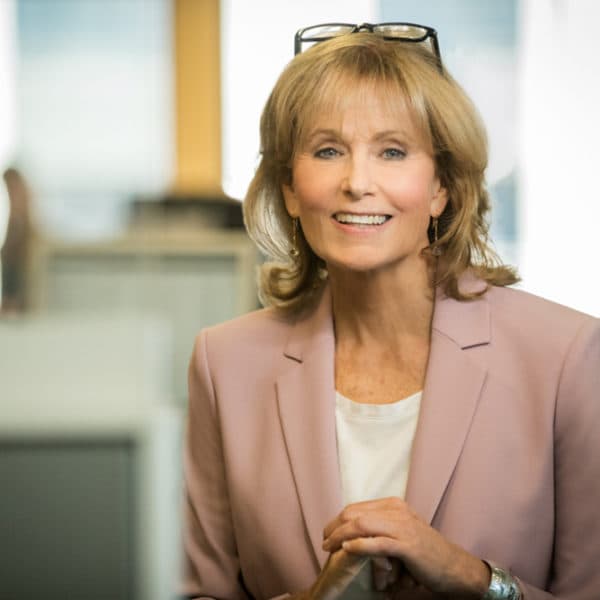 Robin Young Co-Host, Here & Now
Robin Young brings more than 25 years of broadcast experience to her role as host of Here & Now.