Show rundown for 7/9/2007
44:01
Play
This article is more than 12 years old.
Dire Consequences
Around 150 people died in a suicide truck bombing on Saturday in a town north of Baghdad. New York Times reporter Stephen Farrell joins us from Baghdad with the latest.
Washington's Iraq Clock Ticks Again
As more prominent Republicans express doubt about White House policy, Congress returns to take up Iraq War funding. Gail Chaddock, Capitol Hill correspondent for The Christian Science Monitor, is our guest.
Time To Go?
An editorial published in Sunday's New York Times argues the necessity to leave Iraq and lays out a strategic plan to accomplish the pull-out. Anthony Cordesman, military analyst at the Center for Strategic and International Studies, discusses the "The Road Home," and the possibility of an imminent military withdrawal.
Pediatric Innovation
As doctors continue to adapt adult drugs and medical devices for pediatric use, Donald Lombardi, the president of the new Institute for Pediatric Innovation is encouraging engineers and drug makers to develop new products for children.
"iSolation"
Apple's iPhone is the latest gizmo that allows users to get lost in a computer. We speak to Business Week.com's ethics guy Bruce Weinstein about iPhones and "iSolation."
Alexander McCall Smith
We speak with best-selling author Alexander McCall Smith about his Isabel Dalhousie mystery series. The latest book "The Right Attitude to Rain," comes out in paperback this week.
This program aired on July 9, 2007.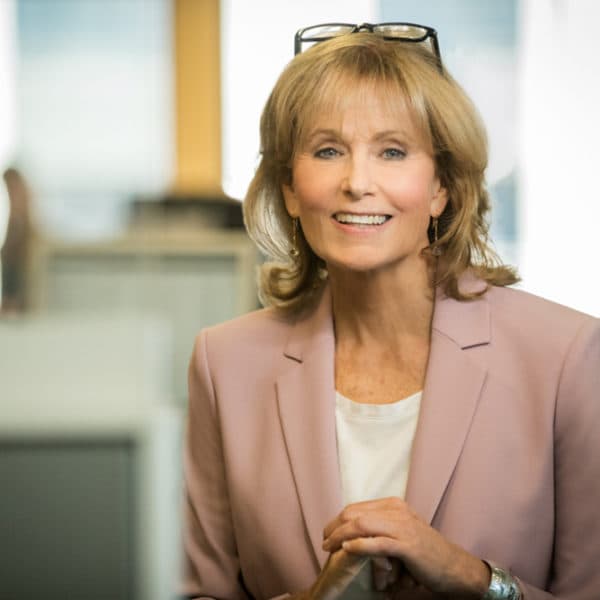 Robin Young Co-Host, Here & Now
Robin Young brings more than 25 years of broadcast experience to her role as host of Here & Now.