Show rundown for 12/10/2007
42:54
Play
This article is more than 11 years old.
PRESIDENTIAL RACE
Oprah Winfrey campaigned with Democrat Barack Obama over the weekend. Newsweek's Senior White House correspondent Richard Wolffe was with the Obama campaign over the weekend and and joins us to talk about it.
FOSTER KIDS PAYING FOR THEIR OWN CARE
A recent lawsuit in North Carolina is bringing attention to the way states fund foster care programs. The case involves a 17-year-old, known as "John G.," who has been in and out of foster care most of his life. Our guests are: Lewis Pitts, John G.'s lawyer; Lynn Schiften, lawyer for Guilford County, North Carolina; and Dan Hatcher, assistant professor of law at the University of Baltimore School of Law.
SUPREME COURT
We speak with George Washington University Law Professor Jonathan Turley about today's Supreme Court decision ruling that judges may impose shorter prison terms for crack cocaine crimes.
WIESEL PLAY
In Boston tonight, a 40-year-old play by Nobel Laureate Elie Wiesel will be performed for the first time. Set in a Jewish ghetto during World War II, "Once Upon a Time" revolves around a life and death choice a young man must make in order to save his neighbors. Here & Now's Andrea Shea has our story.
MAIRA KALMAN
We speak with author/artist Maira Kalman about her book, "The Principles of Uncertainty," a collection of columns she wrote and illustrated for The New York Times Online edition.
This program aired on December 10, 2007.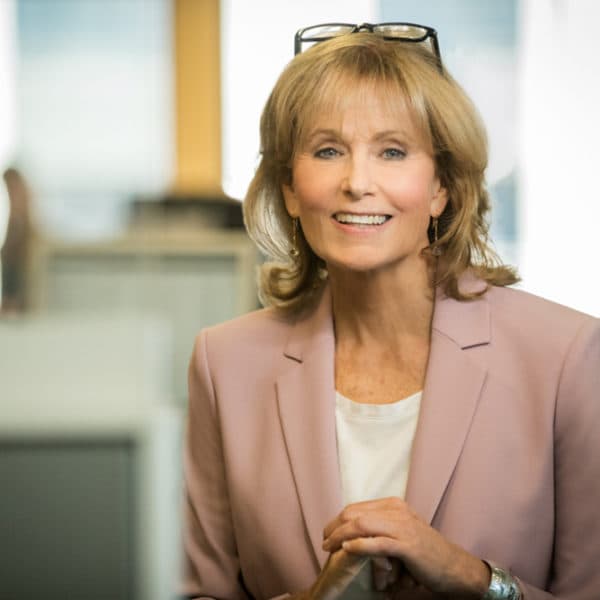 Robin Young Co-Host, Here & Now
Robin Young brings more than 25 years of broadcast experience to her role as host of Here & Now.