Show rundown for 1/15/2008
22:49
Play
This article is more than 13 years old.
MICHIGAN VOTES
We check in to see what's on voters minds as they go to the primary polls in Michigan today. It's one of the most unpredictable primaries in the nation, with voters essentially free to pick up either a Democratic or a Republican ballot regardless of their registration. Our guest is Qinn Klinefelter, Politics Reporter for Detroit Public Radio.
THE ABORTION DOCTOR
We bring you the compelling story of a woman on the frontlines of the abortion debate as an abortion doctor. Our Guest is Susan Wicklund, author of "The Common Secret: My Journey as an Abortion Doctor."
CLONED FOOD
The FDA has reportedly cleared the way for meat and milk from cloned animals to go to market. The Washington Post reports that the FDA concludes products from clones is safe, and is expected to allow ranchers to sell products from clones without any special labeling. Our guests are Rick Wiess, Washington Post Medical and Science Reporter and Don Coover, Kansas Rancher who raises cloned cattle and their offspring.
THE TYPEWRITER
Producer Kezia Simister takes us to a typewriter repair shop in Arlington, Massachusetts where the owner has been seeing a lot of new customers: kids who prefer typing their school papers the old-fashioned way, rather than on computers which often they find distracting.
ALL IN THE FEIFFER FAMILY
Pulitzer Prize winning editorial cartoonist Jules Feiffer skewered the politicians who led the Vietnam War, and he tackled the adult issues of marriage and sex in both his strip and plays like "Carnal Knowledge." Now, he's teaming up with his daughter, Kate Feiffer, on a new children's book. Jules and Kate Feifeer.
This program aired on January 15, 2008.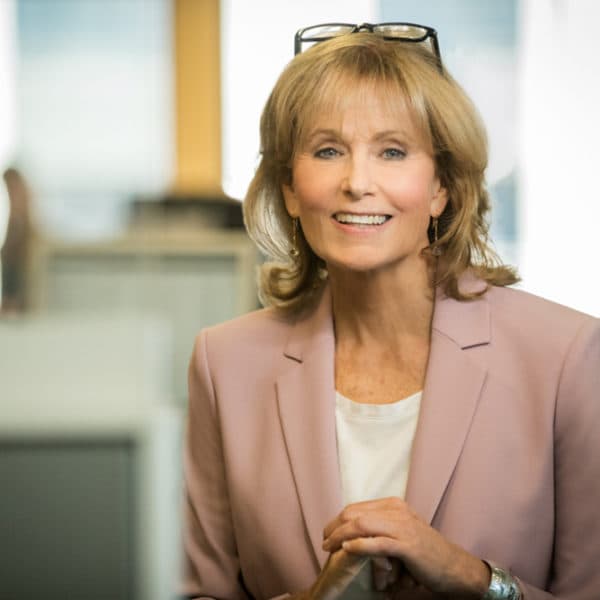 Robin Young Co-Host, Here & Now
Robin Young brings more than 25 years of broadcast experience to her role as host of Here & Now.