Show rundown for 1/29/2008
22:49
Play
This article is more than 13 years old.
FLORIDA PRIMARY
It's the largest and most diverse state to vote so far. We'll discuss today's Florida primary with Juan Vasquez, deputy editorial page editor at the Miami Herald.
VOTING MACHINES
Voters in some Florida counties will be casting their ballots on electronic voting machines that caused problems in a 2006 election. And voters in all or part of 20 states will be using computer touchscreen machines that don't generate a paper record of each vote cast. We speak with elections expert, Doug Chapin of the Pew Center's Electionline.org, about the state of election reform, six years after Congress passed the Help America Vote Act.
FUTURE TELEVISION
Holy technology, Batman! Remember rabbit ears and when color television was the state of the art for home viewing? Then came cable television, satellite dishes, and flat screens, plasmas and LCD sets invaded our homes with screens so big that you had to have a separate room just to set them up. Now television technology is about to change again with the coming of high definition signals that will redefine how and what we watch on television. Our guest is Dylan Tweney, senior editor at Wired+.
NEWBERY WINNER
We speak with Laura Amy Schlitz, a Baltimore school librarian who was just named the Newbery Medal Winner for her book: "Good Masters! Sweet Ladies! Voices from a Medieval Village." Laura originally wrote the collection of monologues and dialogues to teach the children at her school about life in the Middle Ages.
This program aired on January 29, 2008.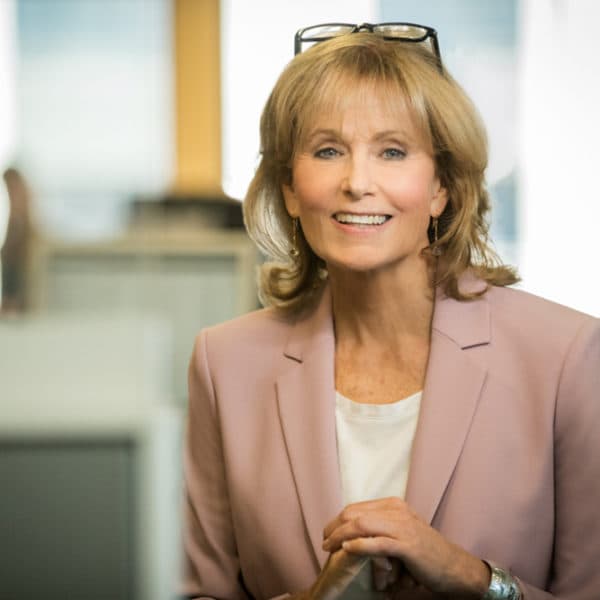 Robin Young Co-Host, Here & Now
Robin Young brings more than 25 years of broadcast experience to her role as host of Here & Now.