Show rundown for 4/24/2008
22:48
Play
This article is more than 12 years old.
Nuclear Site Videotape
On Thursdays the CIA showed members of Congress what it claims are videotaped images of North Koreans working inside a Syrian nuclear site, before the site was bombed and destroyed by Israel last year. We speak with Washington Post diplomatic correspondent, Robin Wright, about why the images are surfacing now.
Life Expectancy And Women's Health
For the first time since the Spanish Influenza of 1918, life expectancy has fallen for nearly one in five American women. The drop is due largely to obesity, diabetes, and smoking-related diseases, and was found primarily in counties in Appalachia, the lower Midwest, and the Deep South. We speak with study co-author, Dr. Majid Ezzati of Harvard's School of Public Health and nurse practitioner, Helen Robinson, of the Free Clinic of the New River Valley in Christiansburg, Virginia.
Blackwater
The State Department recently renewed its contract with the private security firm Blackwater, despite an ongoing FBI probe into the company's actions in Iraq. An article in this month's Mother Jones says the war in Iraq was just the beginning for a company that is building a global private army. We speak with co-author Daniel Schulman.
Rice Rationing
The two biggest U.S. warehouse retail chains are limiting how much rice customers can buy. Sam's Club and Costco Wholesale Corp. put limits in at least some stores on bulk rice purchases. The move comes as US rice futures hit a record high amid global food inflation, although one rice expert said the warehouse chains may be reacting less to any shortages than to stockpiling by restaurants and small stores. Our guest is Jennifer Waters, Consumer Editor for Marketwatch.com.
A Night At The Opera
Not everyone can afford the time or the ticket price to go to Lincoln Center in New York City to attend a performance by the Metropolitan Opera company. But thanks to the Met's "Live in HD" series, selected performances are being simulcast to hundreds of cinemas and theatres around the world. Making it all happen flawlessly is an engineering feat that in and of itself borders on an art form. Spectrum Radio's Jean Kumagai takes us backstage to meet the technicians who make it all happen.
This program aired on April 24, 2008.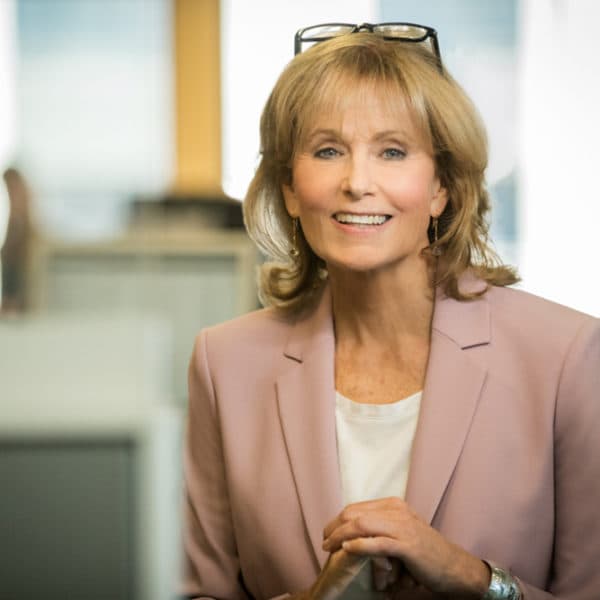 Robin Young Co-Host, Here & Now
Robin Young brings more than 25 years of broadcast experience to her role as host of Here & Now.