Show rundown for 7/9/2008
42:33
Play
This article is more than 12 years old.
Terrorism Surveillance
The U.S Senate is expected to pass a bill overhauling rules on secret government eavesdropping, ending almost a year of wrangling between the Congress and the White House over the president's warrantless wiretapping program. We speak to Evan Perez who has been covering the story for the Wall Street Journal.
Crime and Section 8 Vouchers
As crime rates in major cities have fallen over the last decade and a half, many smaller cities are seeing a dramatic increase in violent crime, by as much as 20% a year. And the cause may have to do with the celebrated anti-poverty section 8 housing voucher program. Hanna Rosin is Contributing Editor for the Atlantic Monthly Magazine. She wrote the article "American Murder Mystery: Why is crime rising in so many American cities? The answer implicates one of the most celebrated antipoverty programs of recent decades."
Detainee Legal Cases
What now for the approximately 270 detainees still being held at Guantanamo Bay? We hear from Emi MacLean, staff attorney for the Center for Constitutional Rights, which is coordinating detainee cases that are now being brought to federal court in Washington. And we hear from Carol Rosenberg, reporter for the Miami Herald, who is at the Guantanamo Bay detention center covering how the military intends to try to detainees there.
Let Them Eat Worms
David Gracer believes eating insects is a solution to world hunger and environmental problems, and he's on a mission to get others to eat them as well. He tours the country meeting with restaurant chefs, adventurous individuals, and today with us, where Here and Now intern Hammad Ahmed taste-tests a toasted cricket.
Everyday Observations and Science
Don't just walk by drying paint--take a close look. Knowing how paint dries can help us understand how glazes form on fine porcelain, and how lava works. Just as knowing how a grape dries into a raisin can shed light on the formation of the earth's crust. And the study of the wrinkles on an elephants' trunk might help with the design of nano tubes. We'll speak with Harvard University professor of applied math Laxminarayanan Mahadevan.
This program aired on July 9, 2008.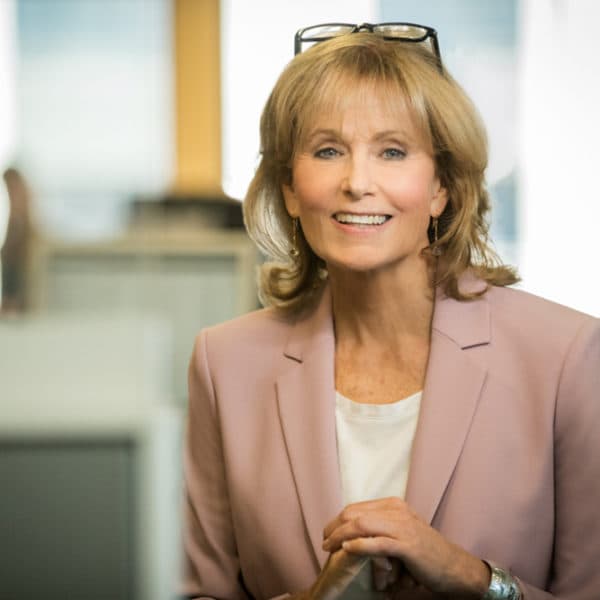 Robin Young Co-Host, Here & Now
Robin Young brings more than 25 years of broadcast experience to her role as host of Here & Now.