Show rundown for 9/12/2008
43:44
Play
This article is more than 12 years old.
Hurricane Ike
As Hurricane Ike moves through the Gulf of Mexico today, residents of the barrier island of Galveston are under evacuation orders after the National Weather Service warned they would "face certain death" if they remain. Residents of low-lying areas in Houston have also been ordered to evacuate, but the rest of Houston is hunkering down. We speak with Paul Pendergraft, Senior Producer for public radio station KUHF in Houston
Joe Nocera
What's the fallout from the federal bailout of Fannie Mae and Freddie Mac, and will Lehman Brothers find a buyer before it collapses like Bear Stearns did? We'll look at those and other economic questions with Joe Nocera, business columnist for the New York Times.
Worst Policy Ideas
Foreign Policy magazine editors rank the worst ideas from John McCain and Barack Obama. Among them: their plans to cut gas prices and lower taxes. We speak with Blake Hounshell, Web Editor for Foreign Policy magazine.
Week in Sports
Our "go to" guy, Bill Littlefield, host of NPR's "Only a Game" comments on the latest news from the courts, rinks, diamonds, fairways, and gridirons across the sporting world.
Why Do Whales Sing?
Each Autumn, thousands of North Pacific humpback whales migrate from their summer feeding grounds off Alaska to winter in waters near Hawaii - home to the only place where humpbacks reproduce in the United States. For years, scientist Jim Darling has been going to Hawaii to try to solve the puzzle of why humpback whales sing. And he's made some amazing discoveries. Producer Heidi Chang has his story.
This program aired on September 12, 2008.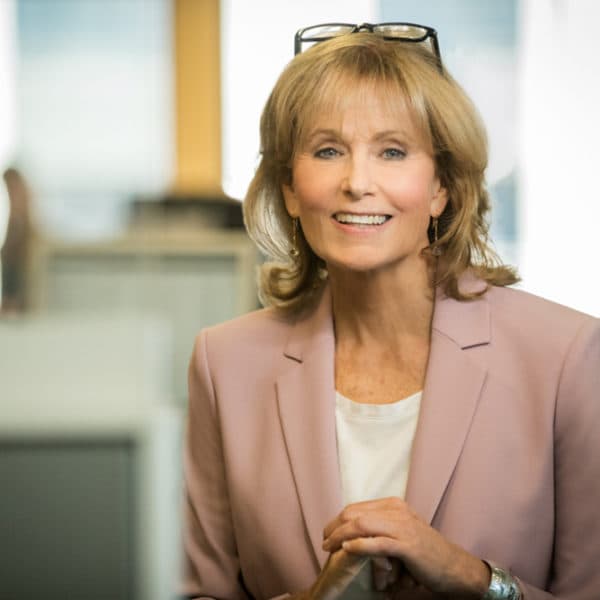 Robin Young Co-Host, Here & Now
Robin Young brings more than 25 years of broadcast experience to her role as host of Here & Now.