Show rundown for 9/19/2008
43:49
Play
This article is more than 12 years old.
Wall Street Rescue
The federal government is throwing Wall Street a lifeline. In what might be the most sweeping move since the Great Depression, Treasury Secretary Henry Paulson wants the government to buy hundreds of billions of dollars in so-called toxic assets - bad mortgage loans - from troubled financial institutions. The federal government also moved to safeguard assets in money market mutual funds and temporarily banned short-selling of financial company stocks. Our guest is Sudeep Reddy, reporter for The Wall Street Journal and blogger for Real Time Economics.
"Have You Seen Andy?"
Melanie Perkins has been haunted by the disappearance of her childhood friend, Andy Puglisi, since the day he vanished in 1976. She went back to her hometown of Lawrence, Massachusetts, to investigate the case and the result is the Emmy-nominated HBO documentary, "Have You Seen Andy?."
"Bailout Nation"
So who's next in the government bailout breadline? Detroit's Big Three automakers have been heavily lobbying Congress for help and it looks as if lawmakers are going to comply with $25 billion dollars in loan guarantees. The funds are geared to help GM, Ford and Chrysler retool and produce more fuel efficient vehicles as they're mandated to do under the new energy bill. But would the money make a difference? Our guest is Barry Ritholtz, C-E-O of the equity research firm Fusion-IQ and author of the forthcoming book, "Bailout Nation: How Easy Money Corrupted Wall Street."
Money Market Funds
Boston's large mutual fund company Putnam Investments has closed a $12 billion money market fund, after investors rushed to get their money back earlier this week. And cross the country, investors pulled more than $90 billion from money markets funds. We speak with Kimberly Blanton of the Boston Globe about why these investments, previously considered risk-free, are in such trouble.
Women Pirates
Did you know one of the successful pirates of the 19th century was a Chinese woman? Today is "Talk Like a Pirate" day and we celebrate by finding out more about the lives of women pirates, with noted children's book author Jane Yolen. Jane has just written a new book "Sea Queens: Women Pirates Around the World".
This program aired on September 19, 2008.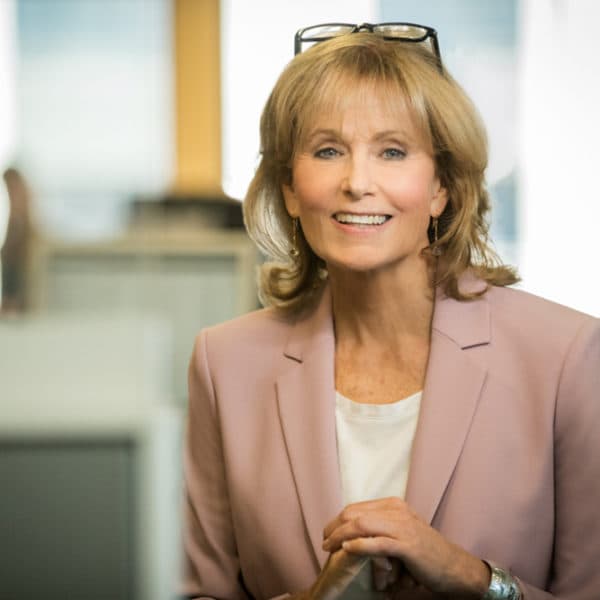 Robin Young Co-Host, Here & Now
Robin Young brings more than 25 years of broadcast experience to her role as host of Here & Now.