A Memorial Grows In Boston
05:10
Play
This article is more than 8 years old.
Ever since the Boston Marathon bombings last Monday, memorials to the victims have sprung up at the barricades surrounding the crime scene. The biggest is on Boylston Street, about three blocks from the finish line and the explosions. Here & Now's Alex Ashlock spoke to visitors there yesterday.
"There's comfort here." That's what John Bourgea of Malden, Mass., told me when I visited the memorial to the Boston Marathon bombing victims Sunday morning.
It was a glorious spring day. The bells at the Arlington Street Church pealed. And there were hundreds of people streaming by the memorial on Boylston St., about three blocks from the site of the explosions.
"Once you get closer you just start feeling really sad. You can feel it right away."

Rigo, East Boston
I watched a little girl place some flowers on the ground near the barricade. The flowers joined a pile of items that included teddy bears, Red Sox hats, t-shirts, Boston Bruins balloons and homemade signs that read "be strong."
Bourgea told me, "I work right around the corner, so I've been here all week and I just can't seem to not come by here. It's such an emotional thing. It's just good to come here. I'm not sure what it is but I can't stay away."
Rigo, who lives in East Boston, was standing quietly like everyone else. "Just to pay my respects," he said when I asked him why he was there. "I can feel all the sadness. Once you get closer you just start feeling really sad. You can feel it right away. It's really bad. You can feel it right away."
It's been a week now. The second suspect is in custody. The first funeral is being held today. Krystle Campbell, 29, a restaurant manager, will be buried in Medford, Mass.
The crime scene in downtown Boston still covers several city blocks, and it includes two historic Back Bay Churches, Old South and Trinity, so they couldn't hold services on Sunday. But other churches opened their doors to those congregations.
Boston officials hope to re-open the crime scene area sometime this week.
"We are satisfied there are no more explosive devices in the area of Boylston Street," said Police Commissioner Ed Davis.
Mayor Thomas Menino said, "it's time to move this city forward.
The makeshift memorial on Boylston St. will also move when the area re-opens. It will join other memorials that will be set up in Copley Square Park, which is where I watched Kenya's Rita Jeptoo jog around last Sunday, the day before she would win the women's race in the 117th Boston Marathon.
Before I left the memorial Sunday, I spoke to a woman named Kelly, who was on her way to the Boston Bruins game.
She had brought some flowers and said, "I think it was an unfortunate way to bring everybody together in a way that they weren't brought together before. Not great circumstances, but certainly a comforting feeling to know that everybody is pulling together and sharing in the grief and the sadness, and also the unity of the city."
This segment aired on April 22, 2013.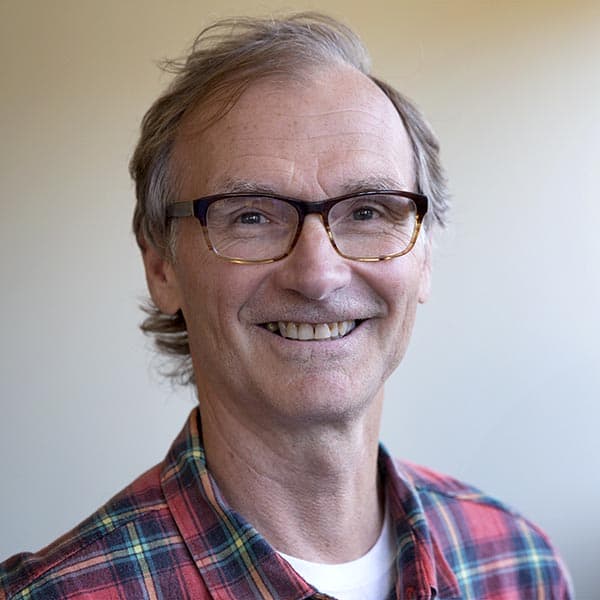 Alex Ashlock Producer, Here & Now
Alex Ashlock has been a producer for Here & Now since 2005. He started his WBUR career as senior producer of Morning Edition in 1998.