This article is more than 7 years old.
My mom died in the fall of 2003. She died at my sisters's house in New Hampshire in a room I still have a hard time going into 10 years later. My dad had already been gone for a long time. He died in 1981.
When your parents are dead, it's like a huge part of your life story is locked away inside a house you don't live in anymore.
I miss them both of course, but especially my mom, because she's the reason I do what I do today. She's the reason I read, listen and write. When I was growing up there were always newspapers in our house. When we lived in North Carolina it was the Durham Morning Herald. Later, in southern Illinois it was the St. Louis Globe Democrat in the morning and the Alton Telegraph in the evening. I remember how proud she was when the Telegraph published a letter to the editor I had written, an indignant response to a negative review of a J. Geils Band concert at the Mississippi River Festival.
The radio was always on in our house. We had one of those big old Admiral TV, radio and record player sets. I could pick up just about any radio station east of the Mississippi River on that radio. Later, we would listen to to KMOX out of St. Louis. Harry Caray and Jack Buck did the Cardinals baseball games, but there were also great personalities on that station, hosts like Jack Carney.
I think she thought Jack Carney was just about the funniest man in the world and I'm not sure she was wrong.
My mom, God bless her, also let me watch the old TV show "Playboy After Dark" on Saturday nights. She watched it with me and we saw Steppenwolf on that show. It's funny what you remember.
My mom had a hard time after my dad died. They had been married more than 40 years. She probably drank too much for a period of time after he passed. But she never stopped being a mom to me or my sister. And she loved being a grandmother to my three sons. They called her "swimming pool Grandma" because she had a pool at her condo in southern Illinois. She used to play this silly game with them at the pool. She'd be sitting in her chair and the boys would run and jump out over the water. She would yell "cereal" or some other thing and they would have to yell back an answer, like "fruit loops" before they hit the water. They loved that game.
My favorite photo of my mom shows her in the backyard hammock at my sister's house. The dogs are on the grass beneath her. It's three years before the cancer killed her and she's smiling in the late summer sunshine without a care in the world.
There's not a day that goes by that I don't want to call her to ask her how things are at the pool or how the Cardinals are doing.
Not a day goes by.
Alex Ashlock is director and producer of Here & Now.
This segment aired on May 10, 2013. The audio for this segment is not available.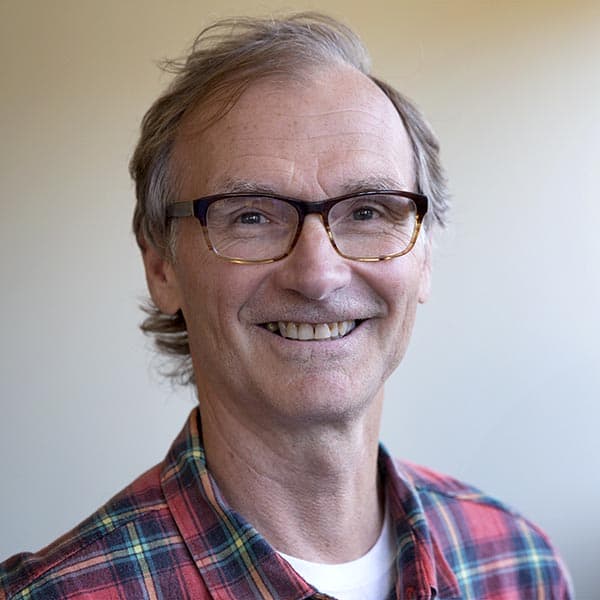 Alex Ashlock Producer, Here & Now
Alex Ashlock has been a producer for Here & Now since 2005. He started his WBUR career as senior producer of Morning Edition in 1998.