'Operation Flags For Vets' Honors Fallen Soldiers
07:59
Play
This article is more than 7 years old.
I never met Alexander Arredondo, Andrew Bacevich Jr., John Hart or Jared Monti. But I feel like I know them because I know their fathers.
Alex Arredondo, 20
Alex Arredondo was a 20-year-old Marine lance corporal serving in Iraq when he was killed in 2004. You may know the story of how his father Carlos reacted when the Marines came to deliver the news that his son was dead.
Carlos tried to set himself on fire and the Marines saved him. He called them "angels in camouflage."
Well just last month, Carlos played the role of angel himself.
He was sitting in the bleachers at the finish line of the Boston Marathon when the first bomb went off.
He rushed into the smoke and helped to save the life of a young man named Jeff Bauman, who had had both of his legs blown off.
Carlos is the man in the cowboy hat. You've seen the picture of him beside Jeff in the wheelchair.
Today Carlos Arredondo is an outspoken advocate for peace and for veterans, especially on the issue of suicide. His other son Brian never recovered from the death of his brother. Brian killed himself in 2011.
Andrew Bacevich, Jr., 27
Andrew Bacevich Jr. was a 27-year-old Army first lieutenant when he was killed in Iraq in 2007.
His father, Andrew Bacevich, is a retired Army colonel who served in the Vietnam War and now teaches at Boston University.
He was a critic of the war in Iraq before his son was killed while serving in it. And he remains a fierce analyst of U.S. foreign policy.
Just a few days after his son was killed six years ago, Andrew Bacevich wrote:
"What exactly is a father's duty when his son is sent into harm's way? Among the many ways to answer that question, mine was this one: As my son was doing his utmost to be a good soldier, I strove to be a good citizen."
John Hart, 20
Twenty-year-old Private First Class John Hart and another soldier were killed in an ambush in Iraq in 2003.
About a week before he was killed, John Hart called his father Brian, expressing concerns about the lack of protection for the soldiers in the field — not enough body armor, unarmored vehicles, even the lack of medical supplies.
His parents didn't have much time to respond to those concerns before the ambush that took John's life. But in the years that followed, the Harts worked with the late Sen. Edward Kennedy to better protect members of the American military.
They lobbied for and got more body armor, armored Humvees, or MRAPS (mine resistant ambush protected vehicles), and even special tourniquets that could save a soldier's life.
Jared Monti, 30
Sergeant First Class Jared Monti, 30, died in Afghanistan in 2006.
Three times he left shelter to try to rescue a fellow soldier who had been badly wounded in an insurgent ambush. On that third attempt his was killed.
The young man he tried to save was Brian Bradbury and he was eventually pulled to safety. But Brian died too when the cable that was being used to hoist him up to a helicopter ambulance snapped and he plunged to the ground.
When Paul Monti visited Jared's grave at the Massachusetts National Cemetery on Cape Cod on Veterans Day that fall there were no flags on the graves.
So Paul started Operation Flags For Vets and before Memorial Day in 2011 volunteers helped him place flags on all the graves there.
They did it again this past Saturday. So on this Memorial Day 2013 there will be American flags on all of the more than 57,000 graves at that cemetery.
One of them is Jared Monti's. The words "Medal of Honor" are carved into his gravestone because he was posthumously honored for what he did on that mountain in Afghanistan.
Paul Monti, Brian Hart, Andrew Bacevich and Carlos Arredondo, four Massachusetts fathers who lost their sons in war.
The men they are explains a lot about the men their sons became. I wish I had known them too.
On this hard day my thoughts are with these fathers, their families and the many other Gold Star families across the country.
Too many.
---
Alex Ashlock is a producer for Here & Now and studio director for the show.
This segment aired on May 27, 2013.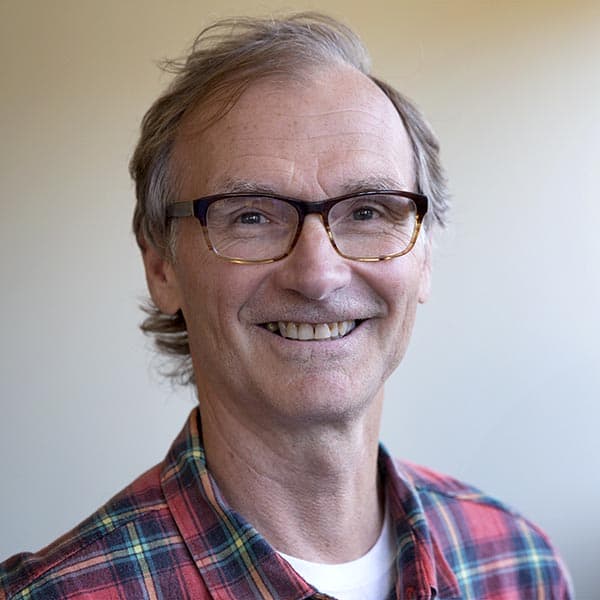 Alex Ashlock Producer, Here & Now
Alex Ashlock has been a producer for Here & Now since 2005. He started his WBUR career as senior producer of Morning Edition in 1998.