Marking Veterans Day At Massachusetts National Cemetery
05:49
Play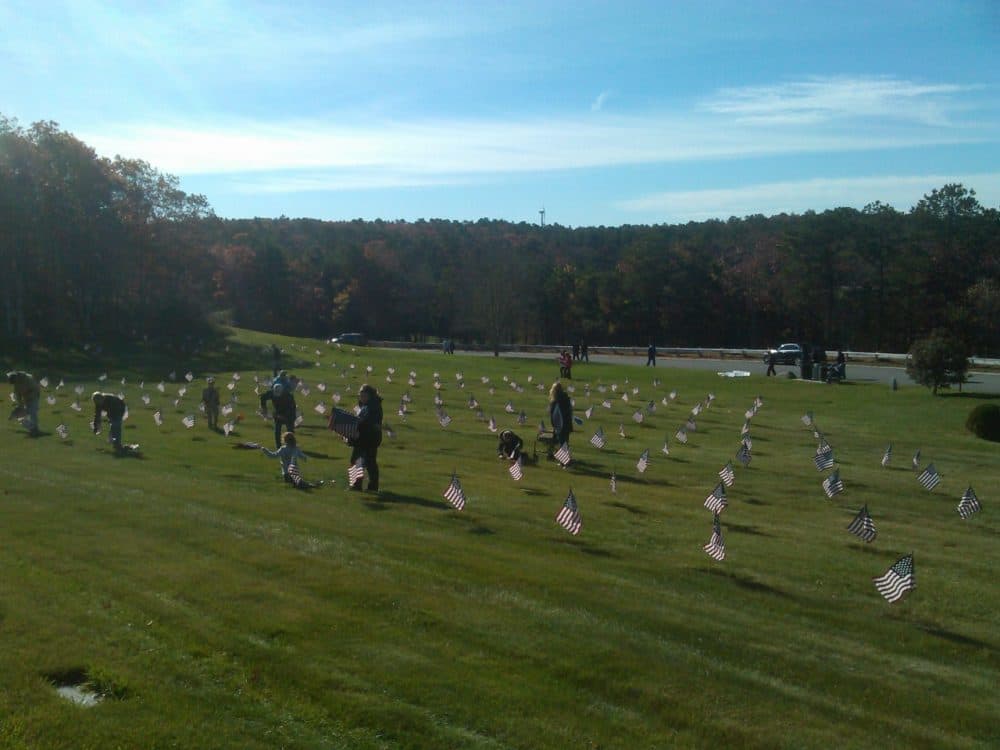 This article is more than 5 years old.
Historian Rick Atkinson says there were more than 16 million Americans in uniform during World War II. But those men and women are fading away fast. "They're leaving us at about the rate of 1,500 a day," he told me. At that rate, by 2024, there will be only about 100,000 surviving vets of that war and by 2036, Atkinson says the number of living World War II veterans will drop to around 400. That's smaller than half the size of an infantry battalion.
It's important to hear the voices of those who remain. When I went to the Massachusetts National Cemetery on Cape Cod last Saturday for Operation Flags For Vets, I spoke to 93-year-old Eileen Merullo of Revere, Massachusetts. She served in the Army during the Second World War. From 1943 to 1946 she helped soldiers who had lost limbs as they recovered.
"I served at Walter Reed Hospital in Washington," she said. "It was the amputation center for the Army. And I helped the men with their prosthesis, their arms and legs, there at Walter Reed."
The experience could break your heart, she said. One of the men she treated was from Chelsea, Massachusetts, a town near her hometown. That soldier had lost his arm.
On this Veterans Day, there will be parades and ceremonies across the nation. And that's a great thing. But there's a much simpler gesture you can offer someone who has served. You could just shake their hands and say thanks.
Reporter
This segment aired on November 11, 2015.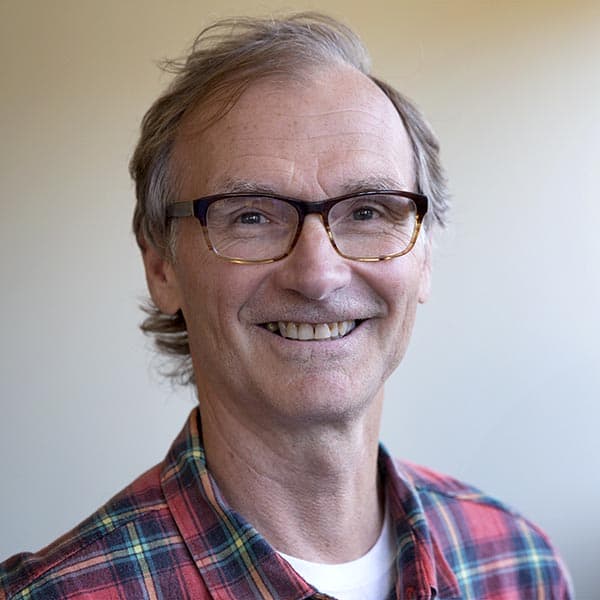 Alex Ashlock Producer, Here & Now
Alex Ashlock has been a producer for Here & Now since 2005. He started his WBUR career as senior producer of Morning Edition in 1998.