New Year Brings New Laws
05:13
Play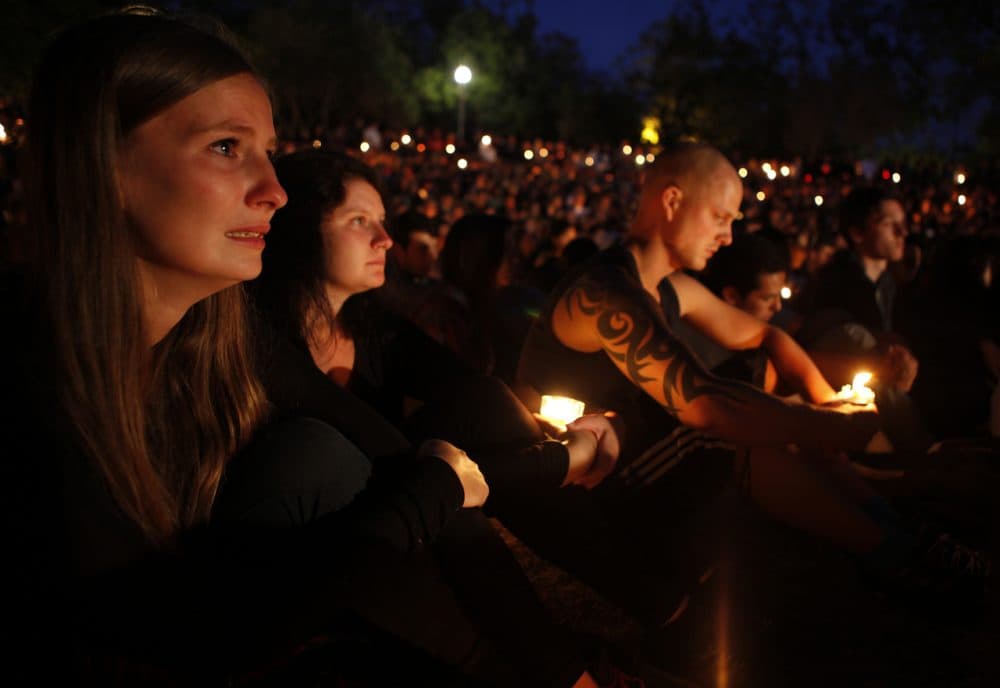 This article is more than 5 years old.
California law enforcement agencies will get a new tool in January that they hope could prevent mass shootings. The new law is drawing criticism from gun rights advocates, while last month's San Bernardino shooting has supporters hoping to expand its reach.
The law was written in response to a mass shooting near Santa Barbara in May 2014. A young man killed six people and injured 13 after his parents had warned law enforcement he could be dangerous. Within months, California had a new law allowing family members or law enforcement officials to seek a temporary "gun violence restraining order" against someone they believe could be dangerous.
Here & Now's Robin Young discusses the new legislation with Capital Public Radio's Ben Adler in Sacramento.
Other state laws that take effect January 1, 2016:
Guest
Ben Adler, capitol bureau chief of Capital Public Radio in Sacramento.
This segment aired on January 1, 2016.