DJ Sessions: In Orlando, The Music Hasn't Stopped
11:08
Play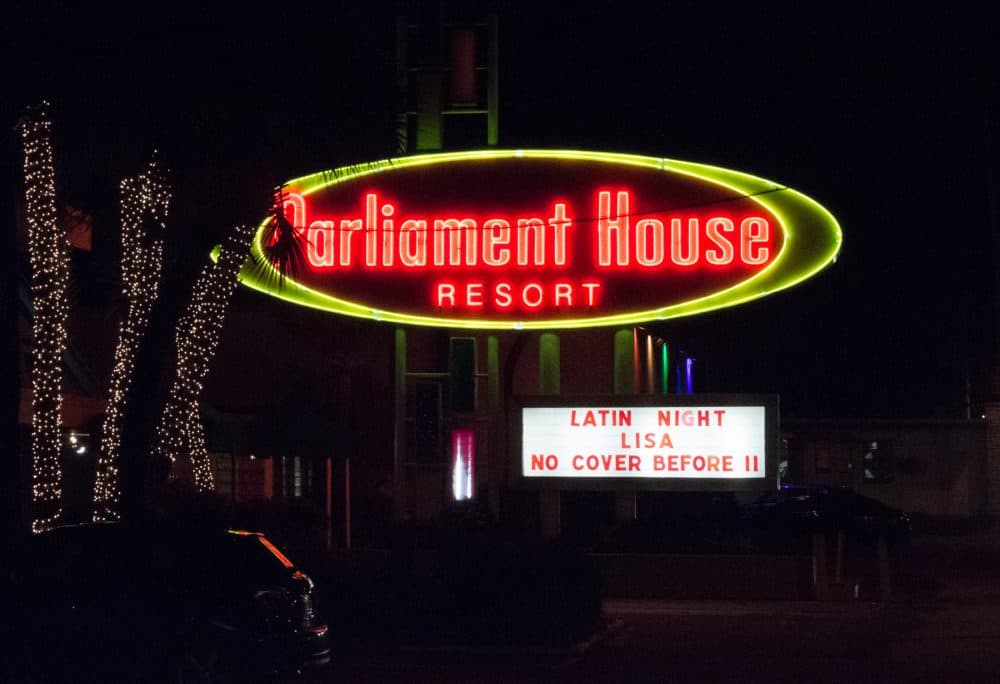 This article is more than 5 years old.
During last weekend's attack at the Pulse night club, Larry Cowden was DJing at Parliament House, long the city's best-known gay hangout. He started getting messages about the attack on his phone at around 5 a.m. Sunday, and he soon learned a number of those killed at the Pulse had been regulars at his club.
Cowden speaks with Here & Now's Jeremy Hobson about what the Orlando gay community has been going through since the attack, and the music that he has been playing.
Hear previous installments of Here & Now's DJ Sessions

Note: We have a Spotify playlist and an Apple Music playlist for our weekly DJ Sessions.
Interview Highlights: DJ Brianna Lee
On what it's been like since the attack
"Really hard to talk about. I lost a lot of... these were some of my kids. I call them my kids because they were my regulars on my dance floor at the club. We're very close with everybody over at Pulse, such as Barbara, the owner, Axel, Roxy, a bunch of the entertainers from Pulse. We're all family here, and seeing everything that happened, it's been a big emotional drain on all of us."
On people coming to the Parliament House in the wake of the Pulse attack
"A lot of us came together, we decided to go ahead and have a vigil with our entertainment director Darcel Stevens and owners Donna and Susan. Many came out to show support and love for each other, trying to hold strong. The man behind Darcel did an amazing speech. There was [a lot of] press there, many friends, many new faces, many old faces and as Darcel had said, if Parliament House goes dark, Orlando goes dark. We need not to close the doors, we need to leave these doors open for our family."
Music From The Segment
Inaya Day, "You Are My Family," The Toy Armada DJ Grind mix
"It makes me feel like I'm able to show strength and keep all of us together," Cowden said. "Because we are family, they are my family."
Andra Day, "Rise Up," The Barry Harris mix
"I'm very good friends with producer Barry Harris, formally of Thunderpuss. This song has many, many meanings behind it, and I did see that Sunday, during Andra's performance, she dedicated her performance and this song to all of us here in Orlando," Cowden said. "The meaning 'Rise Up,' we have to rise up after this. We cannot let terrorism take us down, we cannot let these people bring us down. We have got to rise up."
Lady Gaga, "Born This Way"
"The reason I chose Lady Gaga on this one, because most of them that were affected that were at Pulse nightclub, most of them were younger generation, the average ages were anywhere from 18 to 30," Cowden said. "If this had happened a long time ago, I would have probably chosen Madonna's 'Express Yourself' ... these two songs have been compared a lot in many ways. I needed to choose something that was very familiar to the LGBT community."
Heather Small, "Proud"
"I chose 'Proud' because I'm a proud gay man in this community, and I'm going to do my best and try and help people hold it together," Cowden said. "I'm trying to hold myself together right now. They said a man's best friend is duct tape, and I probably have 20 rolls lying around ready to be used."
Guest
Larry Cowden, Parliament House DJ also known as DJ Brianna Lee. He tweets @djbrianna.
This segment aired on June 16, 2016.