10 Years After A Soldier's Death, How It Changed Lives
05:48
Play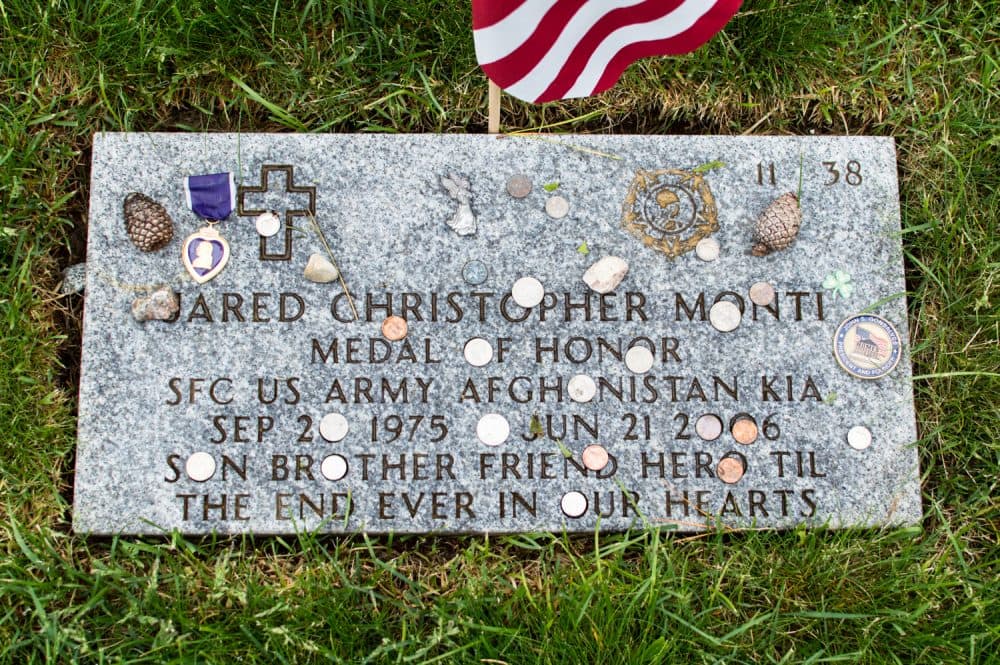 This article is more than 4 years old.
Nearly 100 Americans died fighting in Afghanistan in 2006. They each had a story, but one of them has become very important to me personally.
Army Sgt. Jared Monti was killed by the Taliban 10 years ago today, June 21, 2006. He died as he tried, for a third time, to rescue another soldier who had been badly wounded in a firefight. His death launched a series of events that I have been following for a decade now.
In 2009 Jared Monti, a 30-year-old man from Raynham, Massachusetts, was posthumously awarded the Medal of Honor. At the White House, President Obama referred to his courage and commitment, the random acts of kindness Jared had carried out during his life.
His father Paul knew that side of his son very well. Paul also knew his son's service and sacrifice should be acknowledged on the hallowed grounds where he was laid to rest. It was odd he thought, that there were no American flags on the graves at the Massachusetts National Cemetery on Cape Cod for Memorial Day or Veteran's Day.
When he tried to find out why, officials said the flags made it difficult to maintain the landscape. He convinced them to change the rules and put out the call for volunteers, and before Memorial Day 2011, hundreds of people came to help him place the flags on all of the thousands of graves.
Paul called it Operation Flags For Vets.
I went as a reporter and interviewed Paul. He told me how he still drove Jared's old Dodge pickup truck. A songwriter in Nashville, Connie Harrington, heard that interview on Here & Now and was inspired to co-write a song she called "I Drive Your Truck." Country star Lee Brice recorded it. The song climbed the charts and in 2013, the Country Music Association honored it as song of the year.
Paul's very personal story of grief had become very public.
And something wonderful has happened. Now before each of the military holidays, people come to the cemetery to be part of this simple project Paul Monti started after his son Jared was killed and buried there. The vast majority of these volunteers do not know Paul Monti, but they have been inspired by him just as he inspired that songwriter.
It doesn't soften the blow of losing a son, but it brings a smile to his face to see the people come, and more come every year.
Paul always has a smile for me, a pat on the back and a firm and friendly hand shake.
"You changed my life," he said to me a couple of years ago. I said to him, "You've done the same for me."
I drive my own truck to the cemetery now to help haul the bins of American flags to the various sections of the Massachusetts National Cemetery. I do it for my friend Paul Monti, a father who has displayed uncommon grace in the face of a terrible loss.
Paul, I am thinking about you today.
This segment aired on June 21, 2016.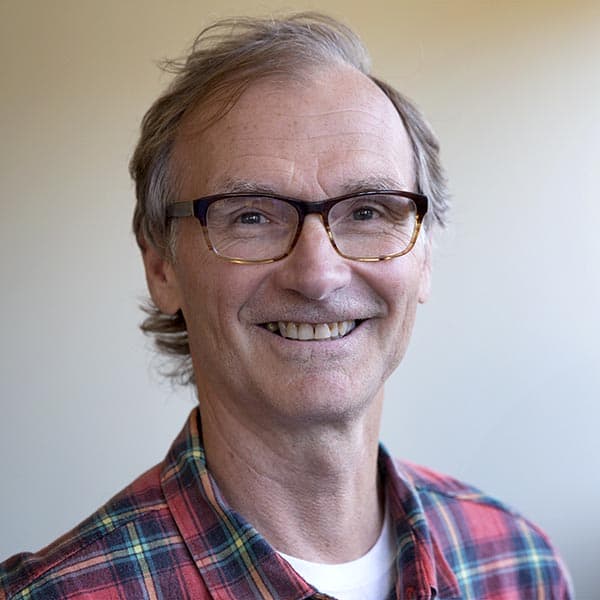 Alex Ashlock Producer, Here & Now
Alex Ashlock has been a producer for Here & Now since 2005. He started his WBUR career as senior producer of Morning Edition in 1998.