What Does The Vice Presidency Mean Today?
05:21
Play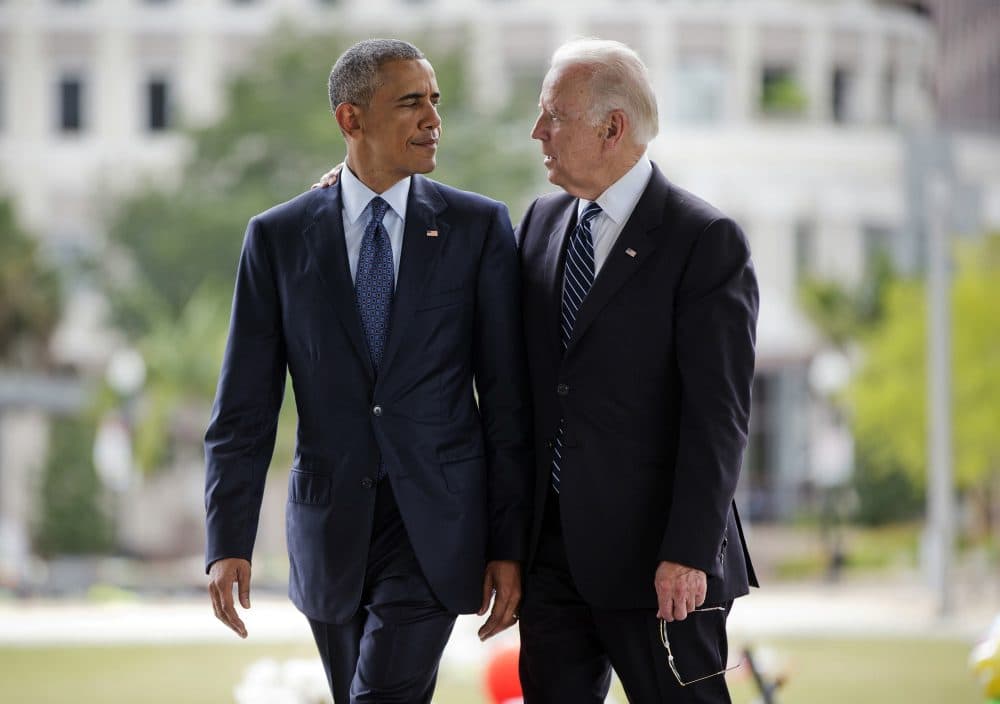 This article is more than 4 years old.
Donald Trump said on Twitter that he's picked Indiana Gov. Mike Pence as his running mate.
Trump had originally planned to announce his running mate on Friday. But he delayed the announcement because of the attacks in Nice, France, late Thursday.
Through the years, some vice presidents have proved to be crucial players, but others have been seat fillers. Here & Now's Lisa Mullins speaks with Allan Lichtman, professor of history at American University about the role of the vice president in modern American politics.
Interview Highlights: Allan Lichtman
On the varying roles vice presidents have played in American history
"Traditionally, the vice president has been largely irrelevant in presidential administrations. But in modern times that has really changed. Perhaps the man who brought the vice presidency into the modern era was Walter Mondale, Jimmy Carter's vice president. He was the first vice president to have an office in the West Wing of the White House. He was an extremely important adviser in policies such as the Panama Canal treaties, Jimmy Carter's energy policies. He extensively traveled the world on behalf of the Carter Administration.
Since then, of course, Al Gore, Joe Biden and Dick Cheney have been extremely influential in their respective presidential administrations."
On how some vice presidents have found ways to be influential
"Dick Cheney's concern was first of all to put the Bush Administration on a solidly conservative footing. And he was very influential in areas of his interest, particularly foreign and military policy — he's a major architect of the wars in Afghanistan and Iraq, and a major influence on domestic economic and energy policy.
Al Gore, of course, was extremely interested in technology. He boasted, perhaps a little bit too much boastfully, that he invented in internet, but he was certainly influential in that and was very important of course as an advocate for policy dealing with climate change."
On the role Donald Trump's vice president might play
"Donald Trump is one of those enigmatic figures who's very difficult to pin down. He has no governmental experience, very little knowledge of public policy. In that sense, the vice president could be an extremely important and influential adviser under Donald Trump. On the other hand, he doesn't take advice well, he doesn't listen well. And the vice president could be of no influence, whatsoever under Donald Trump."
On the role Hillary Clinton's vice president might play
"Hillary Clinton has vast governmental experience and will run her own administration, but I think she will listen to her vice president, and I think she will giver her vice president very specific policy roles — depending upon the identity of course of the particular pick."
Guest
Allan Lichtman, professor of history at American University. He tweets @AllanLichtman.
This article was originally published on July 15, 2016.
This segment aired on July 15, 2016.