Hawaii Braces For Back-To-Back Hurricanes
Play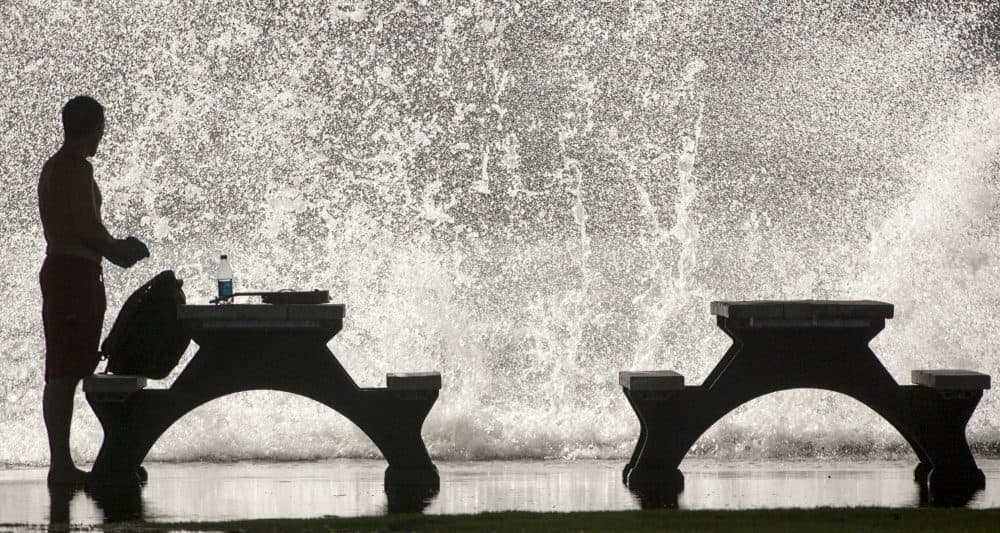 This article is more than 6 years old.
Hurricane Madeline is just one of two major storms heading towards the Hawaiian Islands. Hurricane Lester is not far behind. The last three years have been busy hurricane seasons for Hawaii, but these back-to-back Hawaii hurricanes could be the first on record.
Meanwhile, Hurricane Gaston is heading toward the Atlantic and could pass near the Azores this weekend. Another storm, Tropical Storm Hermine, is moving toward Florida. The storm strengthened from a tropical depression Wednesday.
Hurricane expert Carl Parker of The Weather Channel tells Here & Now's Jeremy Hobson the latest.
Guest
Carl Parker, meteorologist at The Weather Channel. He tweets @parkertwc.
This article was originally published on August 31, 2016.
This segment aired on August 31, 2016.