What Right-To-Work Laws Mean
07:02
Play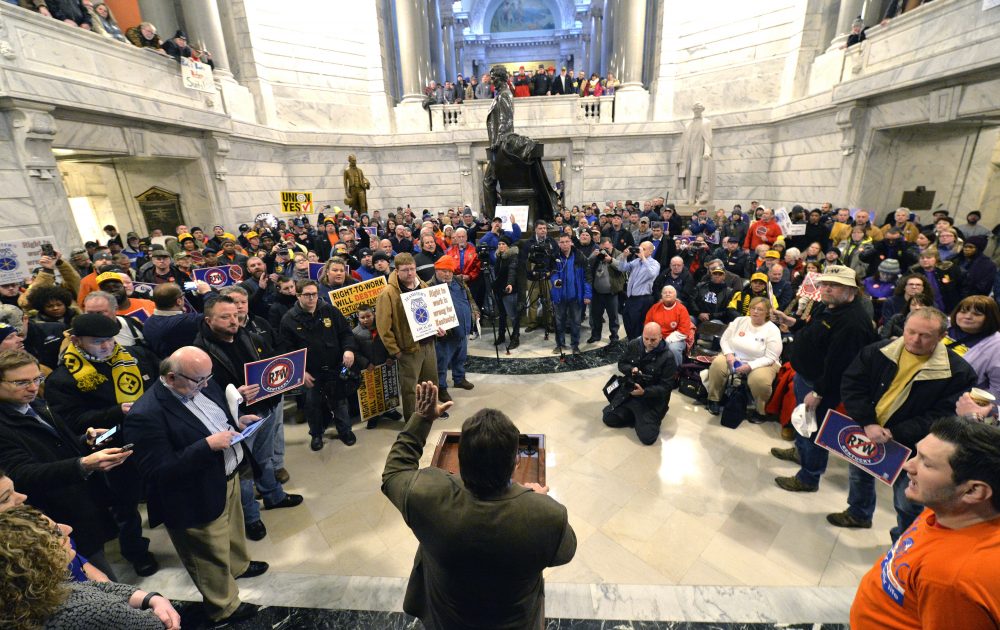 This article is more than 3 years old.
More than half of states have adopted right-to-work laws, which mean that workers are not required to pay dues to unions that represent them.
In 2016 only 10.7 percent of American workers belonged to a union, which is a record low, and union efforts to fight right-to-work laws seem to be failing. Proponents say that right-to-work laws make states more competitive, attracting more businesses and jobs.
Here & Now's Jeremy Hobson looks at the issue with political economist Gordon Lafer. Lafer is an associate professor at the University of Oregon's Labor Education and Research Center, a research associate at the Economic Policy Institute and author of the forthcoming book "The One Percent Solution: How Corporations Are Remaking America One State at a Time."
This article was originally published on February 16, 2017.
This segment aired on February 16, 2017.