Indiana Production Of 'Curious Incident' First To Feature Actor With Autism As Its Star
Play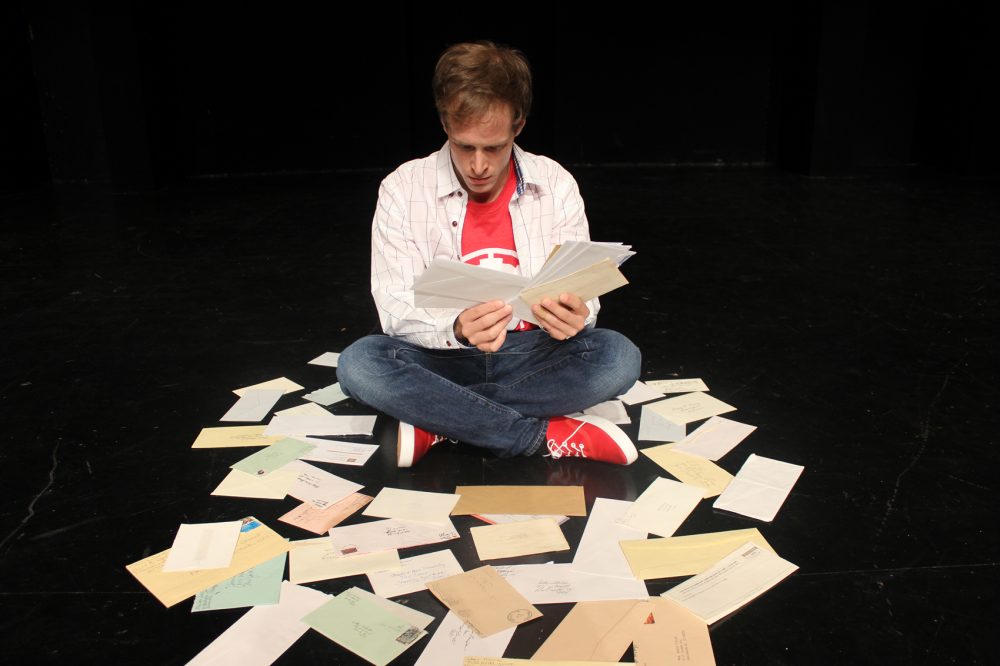 This article is more than 5 years old.
The stage production of "The Curious Incident of the Dog in the Night-Time" follows a 15-year-old boy with autism as he sets out to solve the mysterious death of a neighborhood dog.
The play — based on the book by Mark Haddon — premiered in 2013 and has, since then, featured an actor without autism in the lead role. That changes on Sept. 17, when the Indiana Repertory Theatre premieres its production with actor Mickey Rowe.
Rowe (@MickeyIsaacRowe) and Indiana Rep director Risa Brainin join Here & Now's Robin Young to talk about the show and what it means to cast an actor with autism as the star.
Interview Highlights
On how being autistic helps with acting
Mickey Rowe: "I think that a lot of autistic people use scripts in their daily lives. So if I'm going into a coffee shop, I might say, 'Hi, can I have a large coffee please.' And then if more chatting is needed, I could say, 'Has it been busy today?' And the person will either say, 'Yeah it's been busy,' or, 'No it hasn't.' And then I can say, regardless of what they say, 'Do you like it better when it's more busy or when it's less busy?' We have tricks like that that can help us to engage in social situations."
On reading other people's emotions
MR: "There's often a common misconception about people who are on the spectrum that they don't feel emotion, or don't have emotion. That's not true for me or for most of the autistics I know. What it is is that, it's really hard for us to correctly read other people's emotions, unless they're being really clear. So in real life, often I'll think someone's really, really mad at me, when they aren't at all. Or someone could be really, really mad at me, and I don't pick up on that or realize that. That doesn't mean that I don't feel angry myself ever, or understand what the emotion is. It just means that I can't always identify that in other people. But in a play, we all sit down and talk about what's happening each scene, and I've been able to read the play as many times as I want, to analyzing everything that happens before I get in the room."
"I think that young artists and actors with disabilities need to see role models who will tell them that, if you're different, if you access the world differently, then theater needs you and the world needs you."

Mickey Rowe
On casting Rowe in the production
Risa Brainin: "One of the reasons I cast Mickey, he did an audition for me, and then I went to his website and I saw this amazing video where he was at the Oregon Shakespeare Festival and he was juggling fire while riding on a unicycle. And I thought, 'OK, this guy is incredible.' And then I watched him do a piece that he created about the Triangle Shirtwaist Factory fire, and he was doing a kind of movement, very slow movement, but lifting his body off the ground with one arm, and I thought, 'His skills are so incredible in the movement arena.' So we're making use of them as much as possible."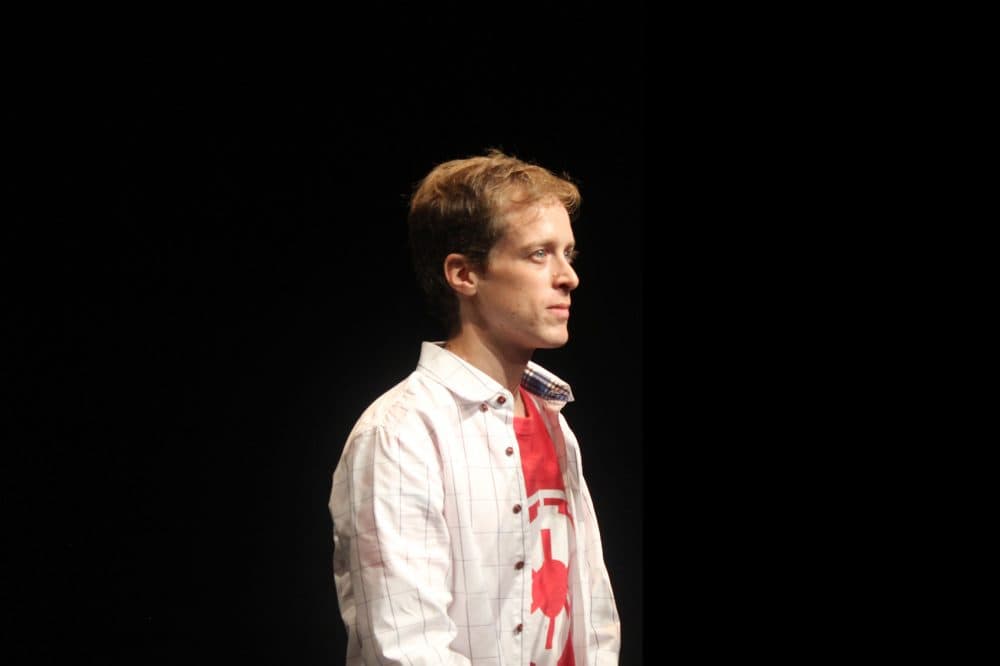 On whether his character Christopher rang true to him
MR: "Absolutely. I mean, that's something that I think has been nice for Risa and I, is that we can talk from personal experience about different things, like Christopher's stimming, or his breakdowns. Which is when, often a stereotype with autistic people is that they flap their arms, or they might rock back and forth... hit in a rhythmic way, and so that would be stimming. And so, I have a beautiful 2-year-old at home, and a beautiful 6-month-old baby, and definitely if one of them is crying, and then my wife asks me something, it can definitely be that overload where you cover your ears and hum, or as they say in the book, 'groan,' because you just can't deal with that much sensory input all at once. But Christopher is definitely also a very different person than I am as well. But I definitely do have a lot of insight into a lot of the things that he does."
On being a role model
MR: "Every day I get Facebook messages and friend requests from people I don't know, and I think the thing is is that, there's so much stereotype and misconception about autism. We learn about it from movies like 'Rain Man' or TV shows like 'Atypical,' and in all of these cases, we are watching non-autistic actors directed by non-autistic directors. And so no matter how much research they do, they're coming from a place of their own societal stereotypes. I think that young artists and actors with disabilities need to see role models who will tell them that, if you're different, if you access the world differently, then theater needs you and the world needs you."
The show is a co-production with Syracuse Stage in New York, where the show will open in late October.
This article was originally published on September 14, 2017.
This segment aired on September 14, 2017.