How Technology Has Turned Tracking Animal Migration Into An Intricate Art Form
Resume
For centuries, tracking animals — finding out where they live, eat and migrate — was as impractical as it was imprecise. Now, thanks to satellites, drones, camera traps, GPS collars, accelerometers and even DNA sequencing, we have a much better understanding of their migration patterns.
In their book "Where the Animals Go," James Cheshire and Oliver Uberti provide fascinating details alongside intricate maps and charts showing how animals move. Cheshire (@spatialanalysis) and Uberti (@oliveruberti) join Here & Now's Robin Young to discuss the book.
Book Excerpt: 'Where The Animals Go'
By James Cheshire and Oliver Uberti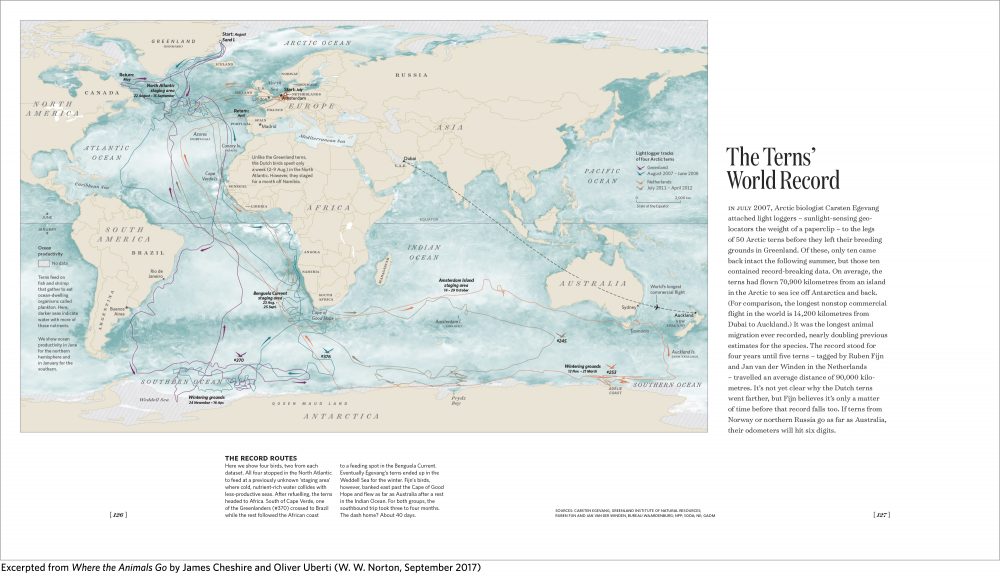 This segment aired on September 26, 2017.