By Talking About His Rape, This Former Astronaut Says He Aims To Help Other Survivors
09:30
Play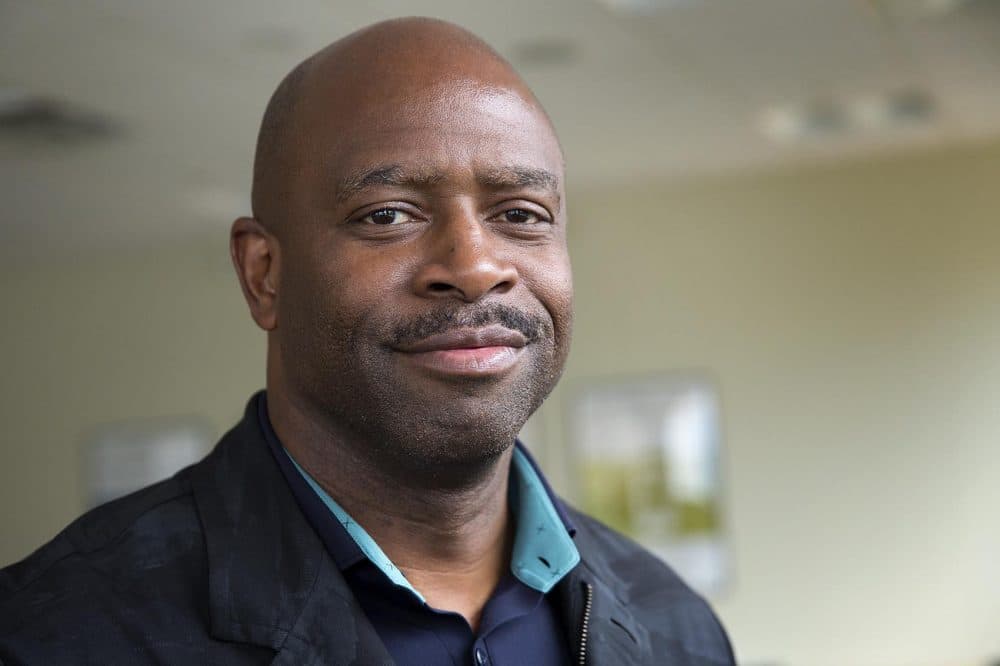 This article is more than 3 years old.
Former NASA astronaut Leland Melvin spoke with Here & Now last month about a scathing letter he posted to Facebook directed at President Trump, after Trump's remarks about NFL players taking a knee during the national anthem.
During the conversation, Melvin mentioned he is a rape survivor. Here & Now's Robin Young speaks with Melvin (@Astro_Flow) about why he decided to talk about his rape decades later, and his new book "Chasing Space: An Astronaut's Story of Grit, Grace, and Second Chances."
Interview Highlights
On being raped when he was 5 years old
"I was a young kid in small town, and I was kind of coaxed into an environment where these people took advantage of me sexually, older kids. And I was this young, little, naive, impressionable child, and that act happened, but the first thing that I could think about was my father ... and the retribution that would happen with him going after these guys and killing them. And I just, I have friends who don't have fathers. And I saw my father being taken away. I could just, I saw that whole thing playing out in my head, and I was just like, 'Wow,' you know, 'I want my dad.'"
On deciding to include this part of his life in his book
"When I was writing the book, I really weighed heavily on, 'Should this come out?' And my dad is no longer with us, and I felt, if I do this, will this help other people? Because I know that there's so many people that this happens to, and their life changes after this act. And I want them to see, you know, this book, you see my dogs on the front cover, and me smiling and happy. ... But it's something that, you can overcome this with the right support, with the right help, with the right community of people helping you. And I just want everyone to not fall into those dark places because they hold this shame inside of them, and that maybe it was their fault, or, 'I was the bad person and if I had not just put myself in that environment, if I had walked away, if I'd run faster, if I hit him,' or whatever the case is for that individual, then we'll have more productive citizens in our world."
"I know that there's so many people that this happens to, and their life changes after this act."

Leland Melvin
On sexual harassment allegations against Hollywood producer Harvey Weinstein
"I think that we allow these things to go on because the power structure has always been white men running organizations, and the expectation is, 'If you don't do what I say, you can get fired.' And I know that we're getting more diverse organizations, and people are embracing diversity because the most elegant and beautiful solutions come from the most diverse team. But these things have been entrenched for so long, and this power, this money, this influence and these women wanting to be in movies and television, it's just, it's reprehensible."
On certain things that trigger memories of the rape
"I remember when I used to come back from college, and I was looking around the neighborhood, and would see certain things, and it would kinda trigger that, 'Oh my goodness, that happened,' and maybe I wanted to ... more quickly go back to school, just to get away from that environment. But, it was a day that I saw the assailant, and I had forgiven him. I had forgiven him a long time ago, because I saw that he had children, and I just hoped and prayed that his children weren't taken advantage of like that by him. And I think, time heals all things. If you have that support and the community around you to help you get through that tough time, then you have to make sure that other people can get through it, too."
This article was originally published on October 23, 2017.
This segment aired on October 23, 2017.