'No More Bars': Exonerated Kansas Man Returns Home 23 Years Later
Resume
Outside the Wyandotte County Courthouse in Kansas City, Kansas, a crowd gathered around Lamonte McIntyre.
It was October, on Friday the 13th, but McIntyre felt lucky. After serving 23 years in prison for a murder he did not commit, he became a free man.
"I felt human for the first time," he says, recalling those first moments. "I felt like I had my life back."
Just 2,100 men and women have been exonerated since 1989. Like McIntyre, half of all exonerees convicted of murder are black.
McIntyre's case is not that unusual. Between 2.3 percent and 5 percent of the 2 million people in U.S. prisons did not commit the crime for which they've been convicted, according to studies cited by the Innocence Project, an organization that helps convicts seek exoneration. That means that up to 100,000 innocent people are serving time.
Most never have their convictions reversed.
McIntyre, now 41 years old, had been serving two life sentences for double homicide.
The murders occurred in broad daylight in 1994. Two men — Donald Ewing, 34, and Doniel Quinn, 21 — were sitting together in Ewing's blue Cadillac, when reports say a short figure dressed in black opened fire with a shotgun.
One eyewitness said she thought she knew the killer's first name: Lamonte.
Within hours, 17-year-old high school student Lamonte McIntyre was in custody.
"It was scary because I was by myself," says McIntyre. "It was everything that nightmares are made of."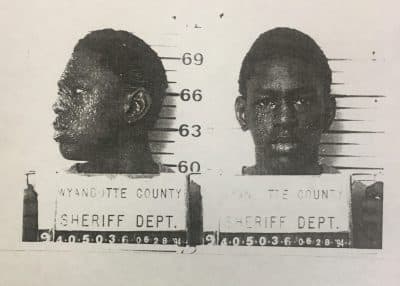 There were issues with the case, including the fact that there was no evidence that McIntyre knew the victims.
But according to attorney Cheryl Pilate, the biggest problem was the nature of the investigation led by then-Kansas City Police Detective Roger Golubski, who has since denied any wrongdoing.
"They did nothing to examine or analyze the forensics, didn't look for the weapon, didn't look for the getaway car," says Pilate, who was part of the team that helped exonerate McIntyre.
The case rested on two eyewitness accounts that Pilate described as "incredibly brief, incredibly superficial, almost meaningless interviews that, all told, added up to 19 1/2 minutes."
McIntyre's conviction brought no relief to Saundra Newsom, the mother of murder victim Doniel Quinn.
She says she knew "from the beginning" that McIntyre was innocent.
"Don's father told me they got the wrong guy," she says, referring to John Quinn, one of several family members who saw the murderer fleeing the scene.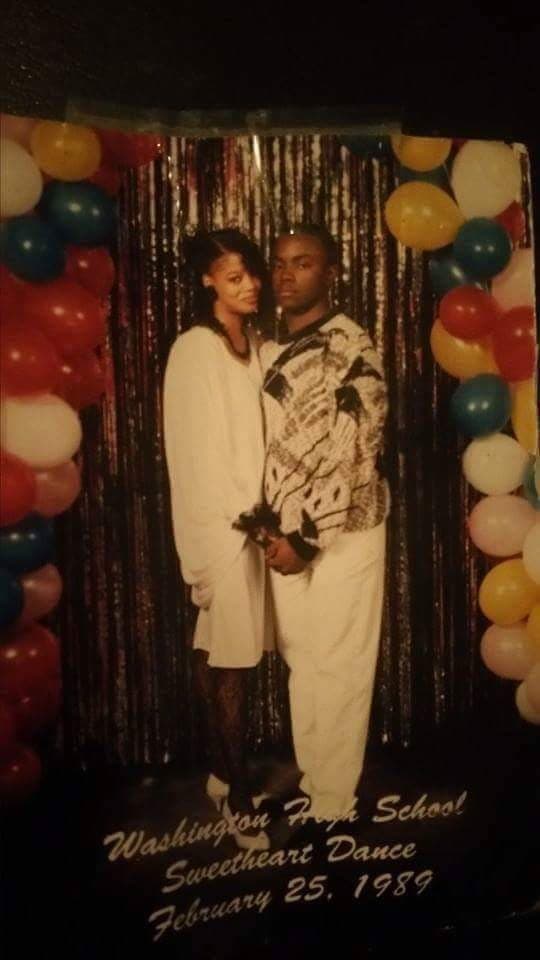 Newsom says witnesses were afraid of going to the police, a fact that weighed on her conscience. After McIntyre was found guilty, she vowed never to visit her son's grave until the conviction was undone. Little did she know how long that would take.
In the last two decades, McIntyre went through three failed appeals processes with help from multiple attorneys and advocacy organizations.
His mother Rosie McIntyre spent countless hours doing her own investigation, interviewing neighborhood residents, including criminals. She kept a large notebook filled with the names of people, organizations and TV talk shows from which she had sought help.
"Nobody heard me," Rosie says. "It broke me down."
Life is brighter now that her son is a free man.
"No more bars," she says. "I can just touch him anytime I want."
Lamonte's new life will not be without challenges. He will have to learn to use a smartphone, open a checking account, and shop for groceries.
He will also need a job.
Most states offer exonerees some compensation — had he been released in Texas, for example, he would be eligible for $80,000 per year served in prison. The state of Kansas offers nothing.
"God's going to take care of me like he always has," Lamonte says. "I don't worry about it."
His mother, with tears in her eyes, says she agrees — she has already won her lottery.
"That's all I wanted, my child back," she says.
Newsom now considers the McIntyres part of her family and shares in their joy, but she continues to struggle with the fact that her son, Doniel Quinn, will never be coming home.
More than a month since the exoneration, Newsom still has not fulfilled her vow to visit her son's gravestone.
"Because I know when I do that," she says, "it's final."
This segment aired on November 22, 2017.