When It Comes To Discipline, Minnesota Schools Struggle With Racial Disparities
11:05
Play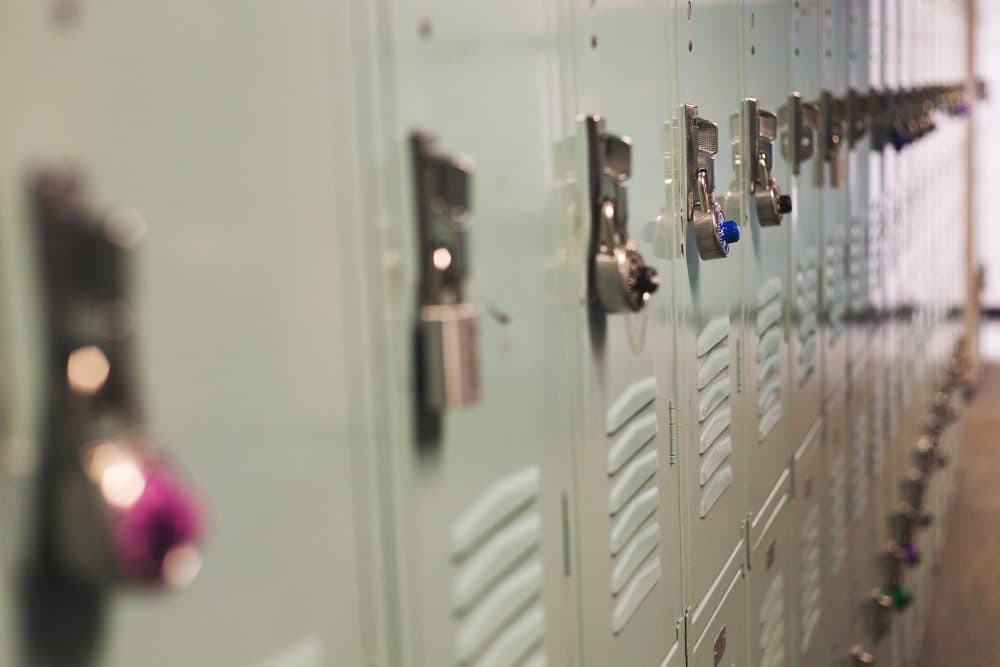 This article is more than 3 years old.
The Trump administration is exploring whether to reverse Obama-era guidelines addressing racial disparities in how schoolkids are disciplined.
Minnesota's Department of Human Rights notified 43 school districts and charters in February that their policies suggest discrimination. Last year, black students made up just 41 percent of the student population in Minneapolis, but 76 percent of the students suspended.
Here & Now's Robin Young talks with former Minneapolis schools Superintendent Bernadeia Johnson (@BernadeiaJ) and St. Paul teacher Jeffrey Parker.
Interview Highlights
On differences seen in how black students and white students are disciplined
Bernadeia Johnson: "If you were a white student and you were being naughty, you were called 'precocious,' 'bright,' someone who is inquisitive, and if you were a black child, it was everything that you would think of as negative, like, 'you're a thug, you're just not meant for school,' or whatever the case may be. And if you go deeper around that, it's that they already determined what the student's future will be. So you saw some of those differences in how people will explain away behaviors."
On how one white middle school student was disciplined after kicking a door
BJ: "They gave him a little timeout, but I know that if there had been a black child that destroyed property, he or she would have been suspended. And the reason I know [is] because I reviewed every suspension in Minneapolis public schools."
"If you were a white student and you were being naughty, you were called 'precocious,' 'bright,' someone who is inquisitive, and if you were a black child, it was everything that you would think of as negative."

Bernadeia Johnson
Johnson, on what she sought to achieve in Minneapolis
BJ: "My ultimate goal was to change the trajectory of the child's experience. I wanted more engaged students, I wanted students that have trusting relationships with adults. I wanted them to participate in their educational experience. And I wanted them to be looked at as human beings, and not as some anomaly. But what was most surprising to me is when I look at suspensions of preschoolers, and kindergarten and first-grade students, and that's when I decided to put a moratorium suspending kids for nonviolent behaviors — especially our littlest learners. All our kids are learning what it means to become an adult. And our job is to socialize them into the school environment so that they know what's expected of them. And sometimes I've seen that students have been suspended because of inconsistent expectations among teachers, among the schools."
On alternatives to suspension when a rule like "no hats in school" is broken
"I've actually gone to the student, pulled him or her aside and said, 'You know one of the rules that we agreed upon is that you don't wear hats in school.' And invariably you will find out that the kid maybe was getting her hair braided the night before and it wasn't finished, and they didn't wanna be embarrassed, so they'd rather face the wrath of a teacher in a school than embarrass themselves by not looking put together like they want to. And so in those cases, I've actually said to the teachers of the kid, and to the student, that, 'Today, you can wear your hat. You have a special pass from me to be able to do that.' And I think that's all about relationships too, connecting with students. Discipline is not about punishment. It is about learning."
On teachers reacting differently to students of color
Jeffrey Parker: "Oh yes, it's prevalent, and I think it's .. to a certain degree, that's human nature. We're all going to make judgments. Perception is what makes misbehavior misbehavior, and to deny that I think would be to miss a very, very important point. I think it bears mentioning that I am a black man, and that creates an entirely different set of thoughts and expectations, and in my mind that I have to address daily."
On those thoughts in the back of his mind
JP: "I hear my parents talking about the idea of behavior. My dad used to say, 'You gotta keep your nose clean. If you're not gonna keep your nose clean, keep a handkerchief,' meaning you need to be able to clean up your mess. I was taught how to do that. Not everyone was taught how to do that. And I would hear a lot of black colleagues, and a lot of black parents, putting even more pressure on students to do quote-unquote 'the right thing.' They also wanted some pretty severe penalties for wrongdoing."
On whether he feels a desire as a black teacher to be firmer with black students, to help them succeed
JP: "Yes, and again, I have to be aware of that on a daily basis. Our communities also have that reflection of, 'Wrongdoing needs to be punished.' The entire restorative justice movement that started in the '90s kind of began on that premise — not, 'What can we do to punish wrongdoing?' But, 'How can we respond to wrongdoing in a way that's going to benefit the individual and the community.' "
On restorative justice strategies employed at Minneapolis public schools
BJ: "All these different strategies that don't let a kid off the hook, we're not saying that kids should not have consequences. But they should be consequences that are relative to what happened. So what people will suggest now is that, 'We can't discipline kids.' Yes you can. You could teach kids appropriate behaviors, you can hold them accountable to that. But sending a kid home is not teaching the child, that they're out of the learning environment, how can they excel, how can they grasp the academic work that you're giving to them?"
This article was originally published on April 12, 2018.
This segment aired on April 12, 2018.