Terrance Hayes Explores Meanings Of 'American,' 'Assassin' And 'Love' In Book Of Sonnets
Play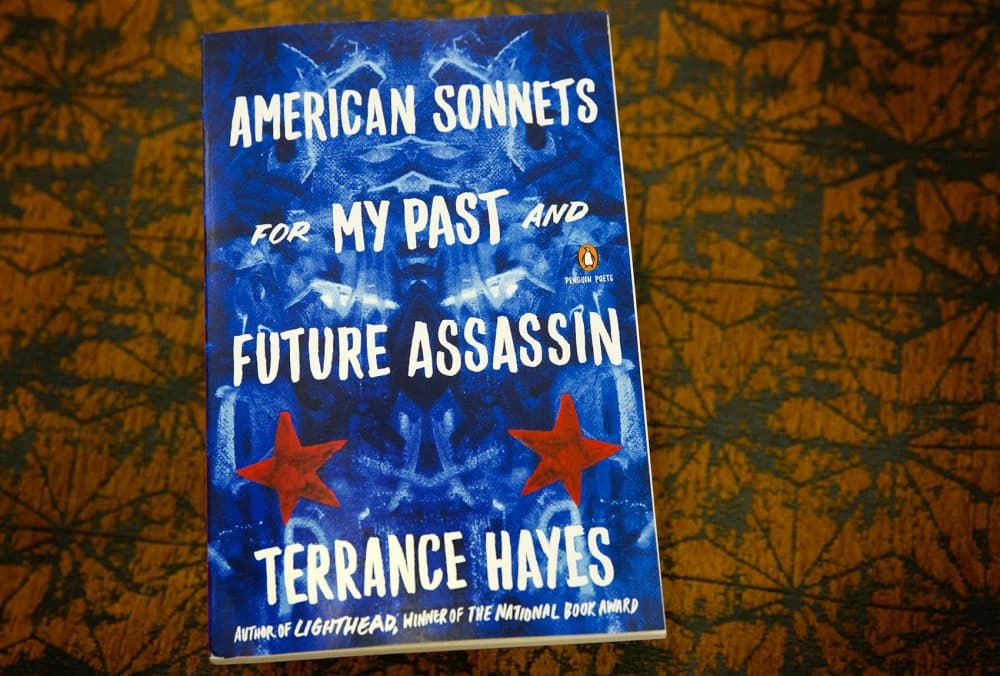 This article is more than 4 years old.
Poet Terrance Hayes won a National Book Award for his 2010 collection "Lighthead." His new book "American Sonnets for My Past and Future Assassin" is out today.
Here & Now's Robin Young speaks with Hayes about his work.
Book Excerpt: Two Poems From 'American Sonnets For My Past And Future Assassin'
by Terrance Hayes
But there never was a black male hysteria Because
a fret of white men drove you crazy Or a clutch of
goons drove you through Money, Stole your
money, paid you money, stole it again. There was
a black male review for ladies night At the
nightclub. There was a black male review By suits
in the offices, the courts & waiting rooms. There
was a black male review in the weight rooms
Where coaches licked their whistles. Reviews,
Once-overs, half-studies, misreads & night Mares
looped the news. Your jolts & tears gained
Rubberneckers, eyeballers & bawlers in Money,
Mississippi. The stares you got were crazy,
It's true. But there never was a black male hysteria.
---
Even the most kindhearted white woman,
Dragging herself through traffic with her nails
On the wheel & her head in a chamber of black
Modern American music may begin, almost
Carelessly, to breathe n-words. Yes, even the most
Bespectacled hallucination cruising the lanes
Of America may find her tongue curls inward,
Entangling her windpipe, her vents, toes & pedals
When she drives alone. Even the most made up
Layers of persona in a two- or four-door vehicle
Sealed in a fountain of bass & black boys
Chanting n-words may begin to chant inwardly
Softly before she can catch herself. Of course,
After that, what is inward, is absorbed.
This segment aired on June 19, 2018.