Tallahassee Is Known For Its History. What About Its Prehistory?
Play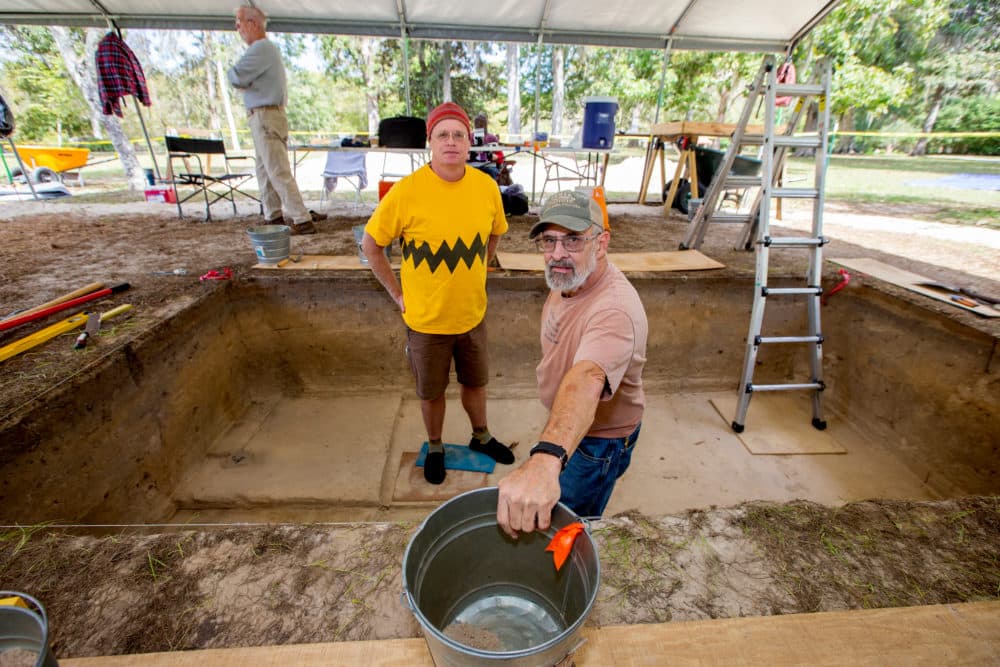 This article is more than 4 years old.
This story was reported during our election road trip to states across the country ahead of the 2018 midterms. Check out all of our election coverage.
---
Tallahassee, Florida, is the state's capital, a city settled by British and Spanish colonists and eventually fugitive slaves as Florida moved toward statehood. But what happened before?
Archaeological sites just outside the Tallahassee city limits include Jackson Mounds Archaeological State Park, where a series of Native American burial mounds tower above a serene state park, and Wakulla Springs State Park, where artifacts dating back 15,000 years are being painstakingly removed from an active pit dig. Wakulla also boasts a mastodon, which will be excavated from the spring next month.
Here & Now's Robin Young pays a visit to learn more.
More Photos


This segment aired on October 25, 2018.