For Women In Surfing, Equal Prize Money Represents Sea Change
04:16
Play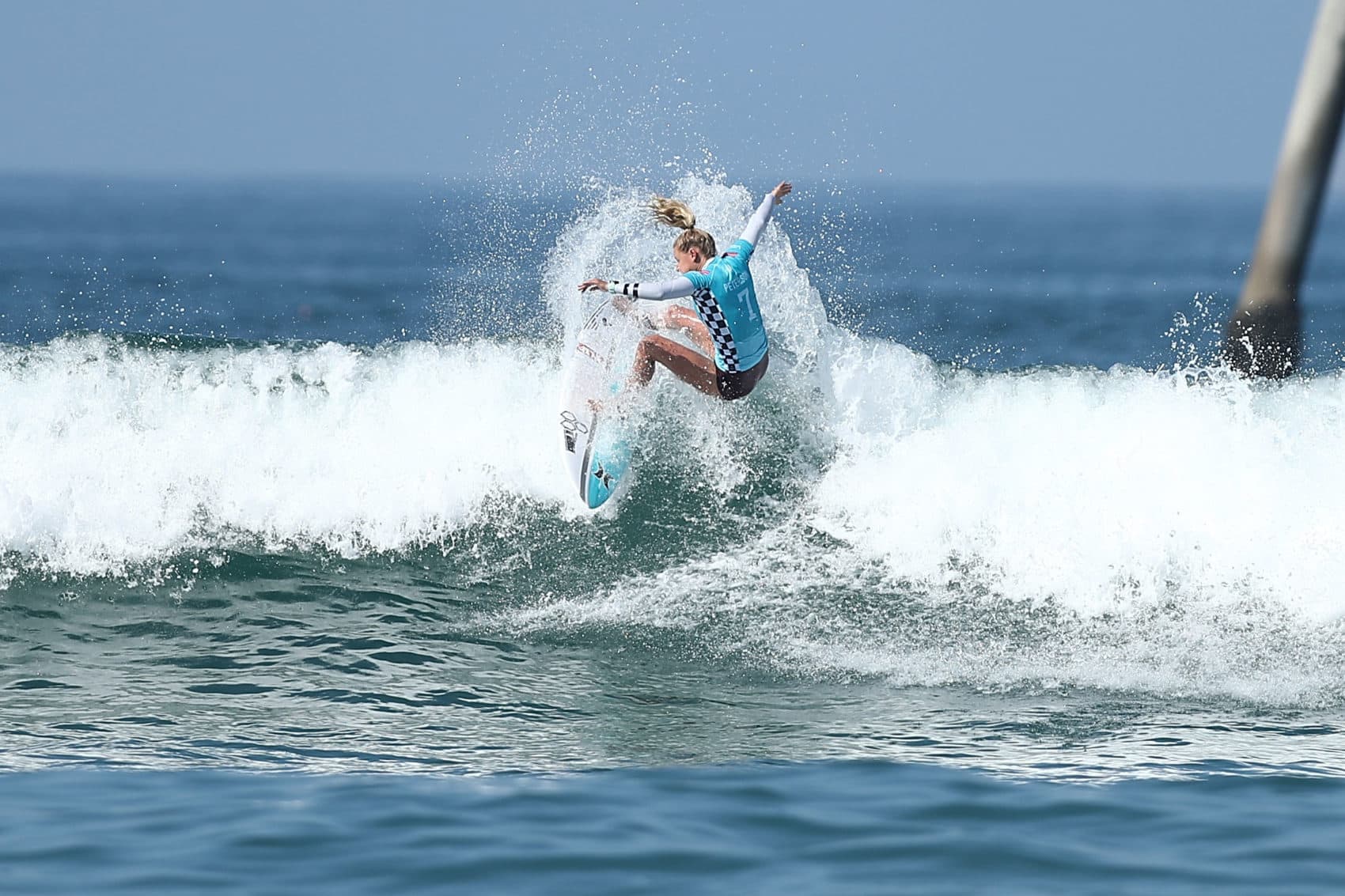 This article is more than 3 years old.
This story was reported during our election road trip to states across the country ahead of the 2018 midterms. Check out all of our election coverage.
---
Women surfers competing at the sport's highest level can now win as much prize money as their male counterparts, after a hard-won change in the rules of the World Surf League that took effect this month.
Pressure mounted on the World Surf League after a photo showing a women's division champion winning half as much as her male counterpart went viral on Facebook in June. The league responded in September, announcing women and men will start earning equal prize money starting with the 2019 season. Chief executive Sophie Goldschmidt called the move "a huge step forward in our long-planned strategy to elevate women's surfing."
For women surfers like Bianca Valenti, the change is long overdue. Earlier this year, Valenti took on a 40-foot wave at the Puerto Escondido Cup, winning first place. It was the first time women were allowed to compete in one of Mexico's biggest surf competitions.
But her prize money was a fraction of what she would have won if she were a man. To surfers, that money makes a big difference, Valenti says.
"I won, I think, $1,850 and my male counterpart won $7,000," she says. "So like with that $7,000, he can afford to go surf some more really good, big waves and improve his performance, whereas for me that just covered the expenses of that trip."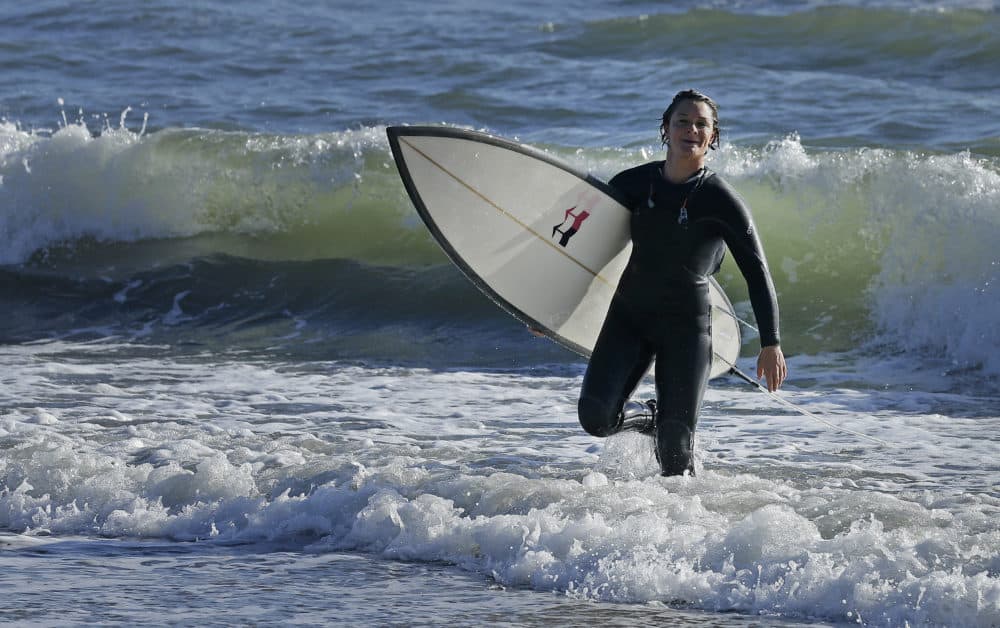 It's a familiar story for women in surfing, and it's why Valenti co-founded the Committee for Equity in Women's Surfing, which has been calling for equal prize money for years.
"There's a long way to go but just getting this public support is so huge. I mean, it already feels like a huge weight is lifted," she says, "and it feels really good not to have to fight because it's a crappy thing to have to fight for."
Valenti says the added financial support will be a game changer for women in surfing.
"What I'm so excited for is to see women's surfing just skyrocket in terms of performances 'cause that's what gonna happen," she says.
Equal prize money is a milestone for the sport, but the push for women's equality in surfing goes back to before 29-year-old Valenti was even born.
Jericho Poppler is one of the pioneers of that movement, helping to start the Women's International Surfing Association in 1975. Poppler has been competing in and winning surf championships for decades, and she says it used to be common for men to bully women off the waves.
"I had to show the guys that I could stand up and be just as tough and strong as they were," she says. "I'd be out in the water, and guys take off in front of you and try to make you crash. I just didn't let it phase me."
Today, at 67 years old, Poppler is still surfing. She says the fight for women's equality is tied in with another longstanding effort in professional surfing: the push to get the sport in the Olympics.
The 2020 Summer Olympics in Tokyo will be the first to include surfing. Poppler says she remembers talking about getting surfing in the Olympics as far back as the 1960s.
"So we're talking over 50 years ago," she says, "and the sport has grown up and come a long way, the women have come a long way, and I'm proud of all that, and I'm proud to be a part of it."
Between equal prize money for women and the Olympics, surfing is having a major moment, says surfer Diana Dehm, who runs the International Surfing Museum in Huntington Beach, California.
"Fifty percent of the people that come in here are from outside of the U.S.," she says. "It truly is a tribe of surfers. I would say that it's getting more and more popular."
Huntington Beach has a proud history of surfing that goes back generations to Duke Kahanamoku, the legendary Hawaiian swimmer and surfer who brought the sport to Southern California in the early 20th century.
That tradition continues today. Down at the Huntington Beach Pier, Peter Romaniuk is taking his 8-year-old son Petey and 12-year-old daughter Julianna to catch some waves. Both of them started surfing when they were two.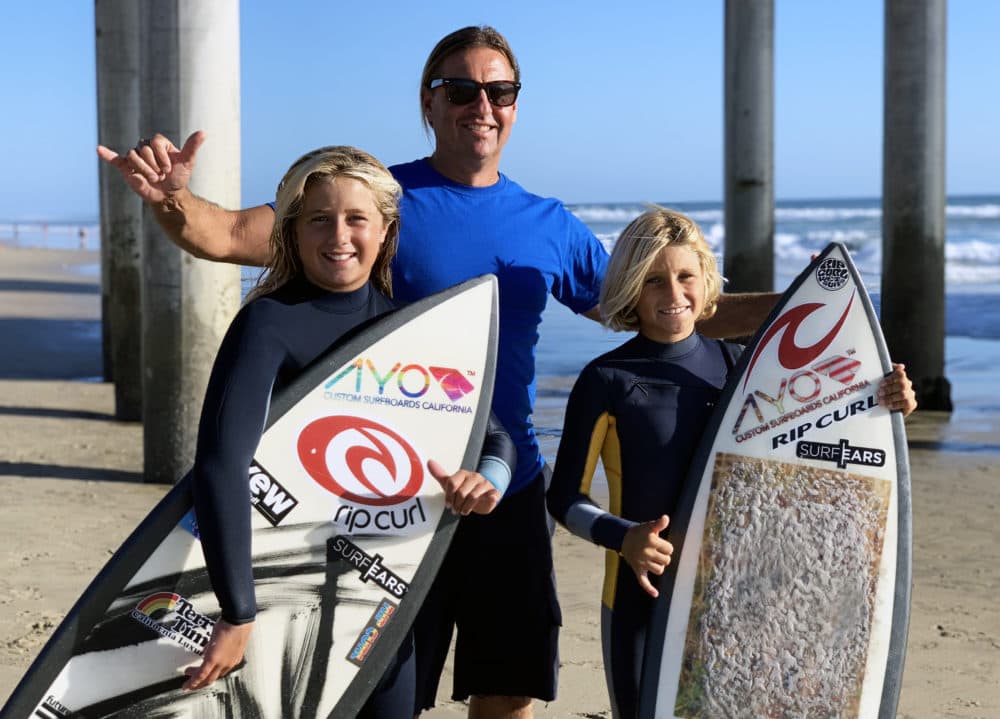 Julianna, who goes by JuJu, has heard the news about equal pay, and she says it's a good time to be a surfer, whatever your gender.
"They have equal pay now," she says of women surfers. "Everyone's a lot more stoked about it."
She might be stoked because she plans to win some of that prize money someday as a professional surfer.
And so does her little brother. Petey and JuJu are on the same page there, but they disagree on how exactly to describe what it feels like to ride a big wave.
"Yeah, I guess it's like flying on water," JuJu says.
"No, it's gliding on water," Petey interjects. "It's gliding on water, but it's like you're flying."
The young surfers' father, Peter, has been surfing in Southern California for 40 years, so he knows something about competing for waves. With surfing more popular than ever, his kids might face more competition than he did. But at least JuJu and Petey will win equal prize money if they make it.
This segment aired on October 31, 2018.