'The Waverly Gallery' Traces Alzheimer's Twists, Turns And Toll On One Family
Play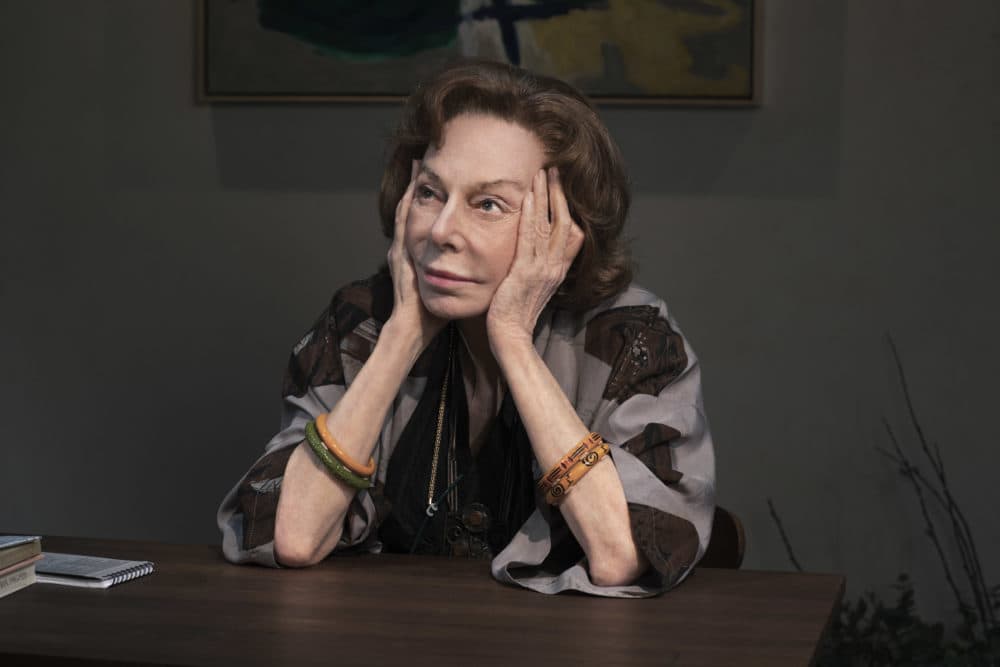 This article is more than 4 years old.
Elaine May returns to Broadway after more than 50 years away from the stage in the recently opened "The Waverly Gallery." The play, written by Academy Award winner Kenneth Lonergan, portrays the toll Alzheimer's takes on a family.
May, 86, is known as part of the comedy duo Nichols and May, and for directing films including the 1972 romantic comedy "The Heartbreak Kid." Her latest performance as Gladys Green, a grandmother in the early stages of the disease and who is on the brink of losing her Greenwich Village art gallery, is emotionally crushing.
Co-star Michael Cera and director Lila Neugebauer tell Here & Now's Robin Young they were both eager to work with May.
"The truth is, the reason that I wanted to do this show is because of Elaine," Cera says. "I got an email from my agent saying they're putting this together with Elaine, and I immediately emailed [casting producer] Scott Rudin and begged him, basically, to let me be anywhere near the show."
Even at 86 years old, Neugebauer says she was confident May could sustain herself through an often-grueling Broadway schedule.
"It's hard not to bet on Elaine," Neugebauer says.
Interview Highlights
On being inspired by May and wanting to work with her
Lila Neugebauer: "Admittedly, I am under 40. But she's someone whose work and legend and just kind of general astonishingness was very much something I was aware of. I'm like Michael, I'm a huge fan of 'The Heartbreak Kid.' It's one of my favorite films, and I think her humanity felt so particularly well suited to this role."
Michael Cera: "She's sort of my favorite director of film, and one of my favorite performers. And then I got to meet her four years ago, we had lunch together and got to know each other ... she's actually, she was very accessible. I've learned recently that Elaine had no concept of any of my work or anything when she met me. She just said yes, in a friendly sense."
"The play I think invites all of us to confront that which we are so often in the process of denying, which is our own mortality, inevitable frailty and that of the people that we love the most."

Lila Neugebauer
On the family portrayed in the play often cutting each other off in conversation, and having simultaneous conversations in a single scene
Cera: "That's what's really striking about this play when you read it and see it, I think, is that those overlaps are very particular to this play — how many of them there are and how intensive they are. Like, dual conversations, and you just as an audience kind of like choose your own adventure, in a way. In rehearsals it kind of took a while for us to all sync up with that stuff, because they have to be actually very specific. They sound very loose, but they can't be loose at all or else the timing gets off."
Neugebauer: "I think part of the pleasure and challenge of working on a play like this is that to achieve the effect of this kind of spontaneously rolling hypernaturalism, it actually requires tremendous technical virtuosity. It's scripted, within an inch of its life, certainly."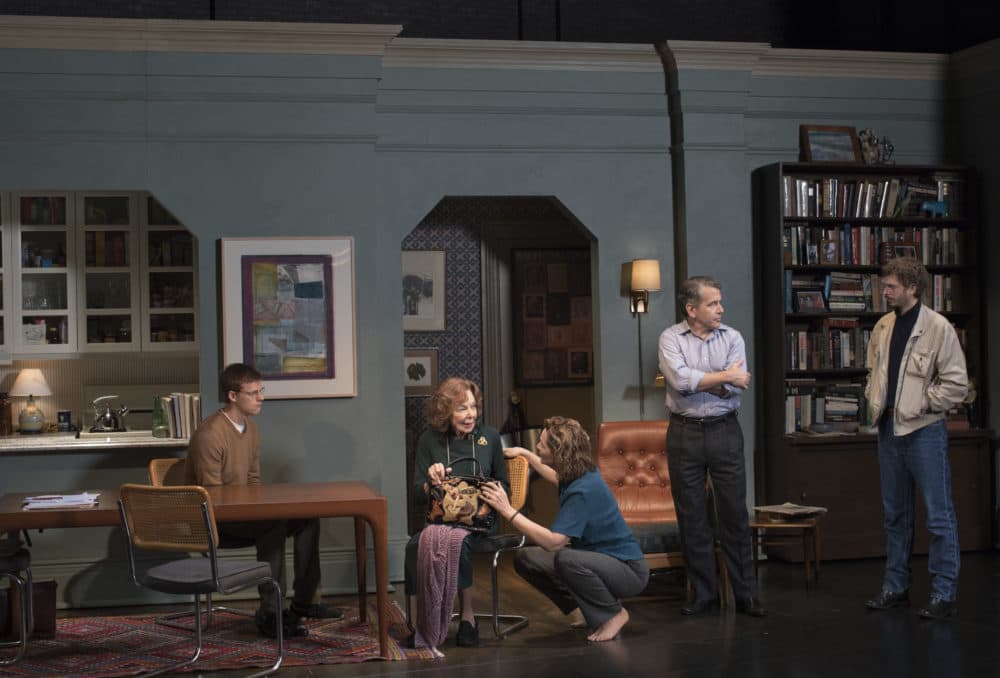 On how May approached portraying a person with Alzheimer's
Neugebauer: "At the first lunch that Elaine and I had, we talked specifically about the kind of unknowable challenge, or in advance, the unmasterable challenge of how to enter the psychology of a person who's grappling with dementia. That's a mind space that none of us can fully understand, and so the question of how to enter that psychology as an actor, that was very much at the forefront of our minds.
"Certainly ... the play I think invites all of us to confront that which we are so often in the process of denying, which is our own mortality, inevitable frailty and that of the people that we love the most. What Kenny has done so masterfully is the kind of erosion of textual continuity in that character's language. That does a lot of the work. Of course, Elaine has to figure out how to make sense of that inside of her own mind, and I think does so quite beautifully. Mortality was surely on all of our minds, but I think that's also a pretty frightening thing to think about."
Cera: "It's completely stunning every night. I've become almost desensitized to how astounding it is, what she's doing. I can't quite have the emotional experience watching it, I'm watching it technically. But I watch the show next to people backstage who are really riding the emotion of it, and see them crying, it makes me feel a little like some kind of bot or something, because I'm just standing there calculating changes they've made and not feeling a thing. But really it's just impressive to me."
---
Digital producer Jackson Mitchell adapted this interview for the web.
This segment aired on November 1, 2018.