'Uncharted Territory' In Washington, D.C., Where Shutdown Effects Are Ever-Present
04:37
Play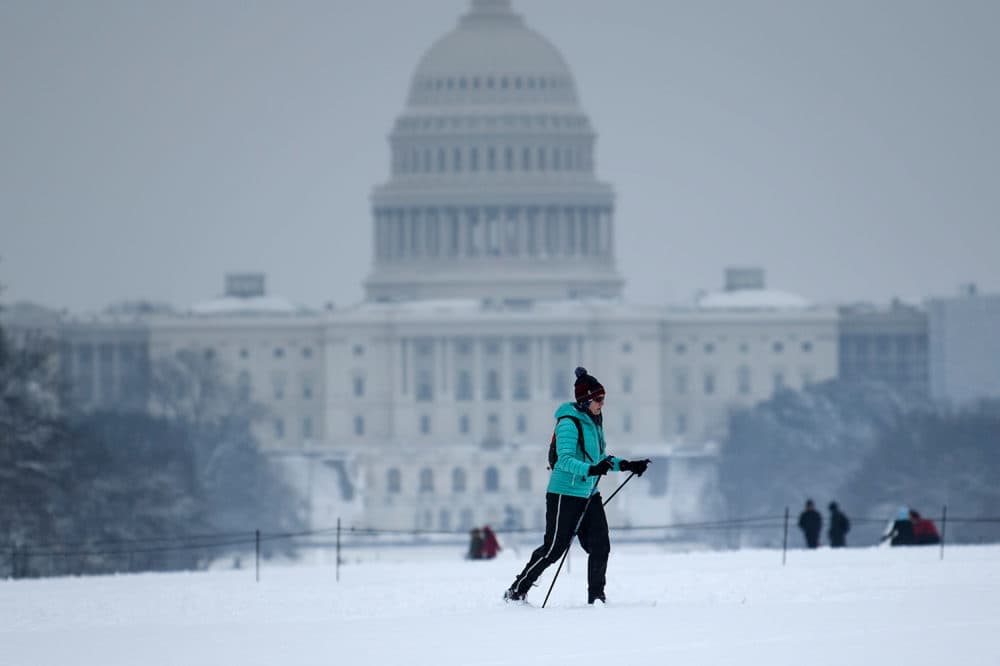 This article is more than 2 years old.
As the partial government shutdowns continues to drag on, locals and tourists alike have felt the effects in the nation's capital.
The Washington, D.C., metropolitan area's economy heavily relies on its more than a quarter-million federal workers — from running government services, to taking care of the historic museums and sites, to emptying overflowing trash cans.
And many of the driving factors behind D.C.'s tourism — famous sites, Smithsonian museums, the National Zoo — have been temporarily closed.
"We know a prolonged shutdown could affect people's travel decisions," D.C. Mayor Muriel Bowser tells Here & Now's Jeremy Hobson. In 2016, the city welcomed 22 million tourists, who spent $7.31 billion while visiting.
Bowser says the shutdown has caused "immediate impacts" on the economy. She says the city has seen less activity than normal, with hotels, museums and restaurants taking a hit from the usual hustle and bustle of federal workers and city visitors.
"We're really in uncharted territory because this is the longest shutdown in the history of our nation," Bowser says.
Interview Highlights
On how the shutdown affects the Washington, D.C., metropolitan area
"We know what the shutdown means, that critical government services aren't be offered. We know when so many people don't know when they're going to get a paycheck that it has immediate impacts on them, of course, and ripple effects on our whole economy. People not working means they're not using the Metro, they're not using rideshare, they're not using services. We're a city of 700,000 people, we swell to over 1 million people each workday, typically — so we don't have the same level of activity that we would expect.
"We don't know, for example, what's going to happen with benefits that have been funded through the month of January, like food stamps or SNAP benefits. We're not sure. One of my directors just told me that he would begin to have some concern if this continues to proceed about Medicaid payments as well."
On the impacts to the city's tourism industry
"That is a huge concern because people have planned their trip. ... We know a prolonged shutdown could affect people's travel decisions."
On what she would say to President Trump and Congress
"The Democrats and Republicans have a responsibility to get the government open. And they all need to work to do that. That's in the House, that's in the Senate and that's in the White House."
"We're really in uncharted territory because this is the longest shutdown in the history of our nation."

Mayor Muriel Bowser
On whether Democrats should give into Trump's border wall demands
"I think that the two issues are separate, the government has to open and we need comprehensive immigration reform. I'm certainly not one that thinks that building a wall solves our immigration issues. I think that the president and Congress also have to address the 'Dreamers' in our country. They have to address all of the people, and we are especially concerned about people in our city that are affected by that temporary protected status. I wouldn't want a piecemeal approach to dealing with immigration reform. And I wouldn't want the government to be held hostage for that discussion which is much lengthier. The government has to get open."
---
Ashley Bailey produced this interview and edited it for broadcast. Serena McMahon adapted it for the web.
This segment aired on January 14, 2019.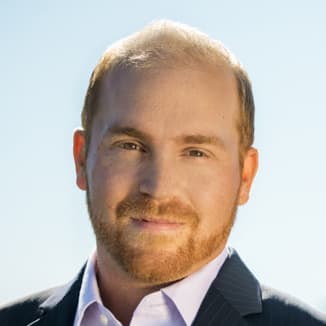 Jeremy Hobson Former Co-Host, Here & Now
Before coming to WBUR to co-host Here & Now, Jeremy Hobson hosted the Marketplace Morning Report, a daily business news program with an audience of more than six million.