Trump Could Use Eminent Domain To Build A Border Wall, But It Would Be Complicated
Play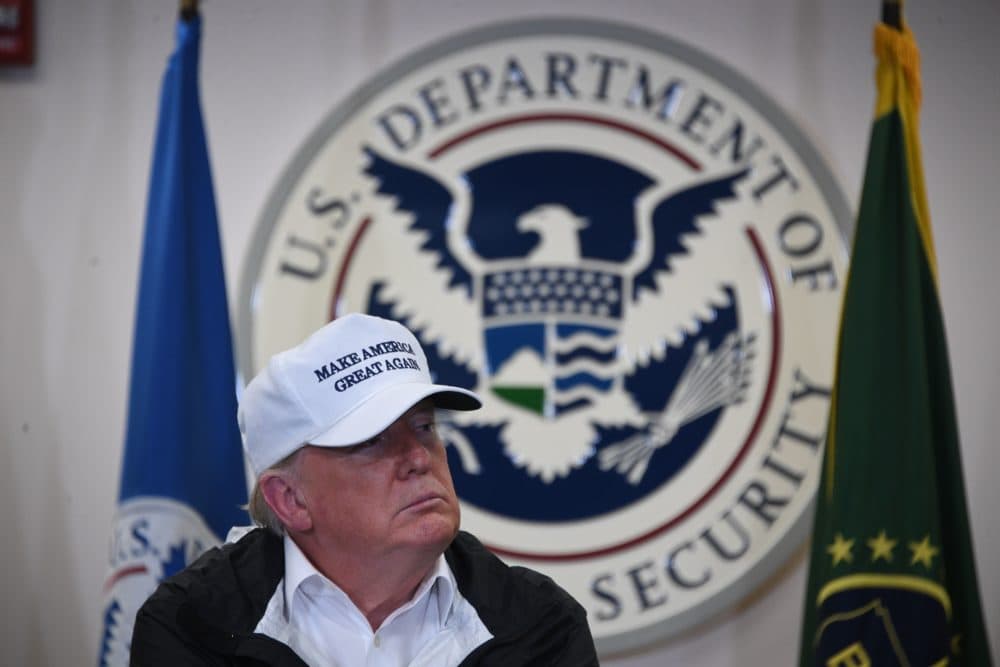 This article is more than 4 years old.
If Democrats don't give in to his demand for $5.7 billion to fund a border wall, President Trump has threatened to declare a national emergency and circumvent Congress to get it built. That could involve taking land from people and companies along the border through the process of eminent domain.
What exactly is eminent domain? It's a sovereign power that allows the government to take private property for public use, says Andrew Brigham, an attorney at the law firm Brigham Property Rights who represents landowners in eminent domain cases.
He tells Here & Now's Jeremy Hobson that eminent domain can be employed by federal or state government. The government can also delegate its eminent-domain power to a private company, such as an oil pipeline company, Brigham says. But there are limitations on that power.
"First, there's a question for the judiciary, the trial judge, and that is whether the government is properly using the eminent domain power. Is there a public purpose? Is there reasonable necessity to take the property?" he says. "If the judge finds that there is that proper purpose and authority, then the matter goes to the measure of compensation, and that's determined in a federal trial by either a commission or a jury."
In a case like the border wall, Brigham says there's precedent for deciding whether taking the land serves a public purpose. The issue that often gets tied up in the courts is how much private landowners should be compensated for losing their land, he says.
"The 2006 Secure Fence Act, for instance, where there was private property taken to build the present fence that now is 654 miles on the border, some of those cases are still in litigation 10 years later," Brigham says. "I think 330 cases or so were filed. Sixty or 70 are still pending with the federal court."
When the government invokes eminent domain, they are taking land without consent, so there's not much property owners can do about it, Brigham says. The government is obligated to pay for the property taken, but landowners often sue over severance damages on the remainder of their property.
"The owner has to either capitulate and accept what the government offer is or stand their ground and fight," he says. "But you're fighting the government who has unlimited resources. It's very difficult on property owners to stand their ground and defend their property rights."
---
Chris Bentley produced this interview and Kathleen McKenna edited it for broadcast. Samantha Raphelson adapted it for the web. 
This segment aired on January 16, 2019.