Fellow Freshman Democrat On Ilhan Omar Uproar: 'I'm Really Happy That She Apologized'
Play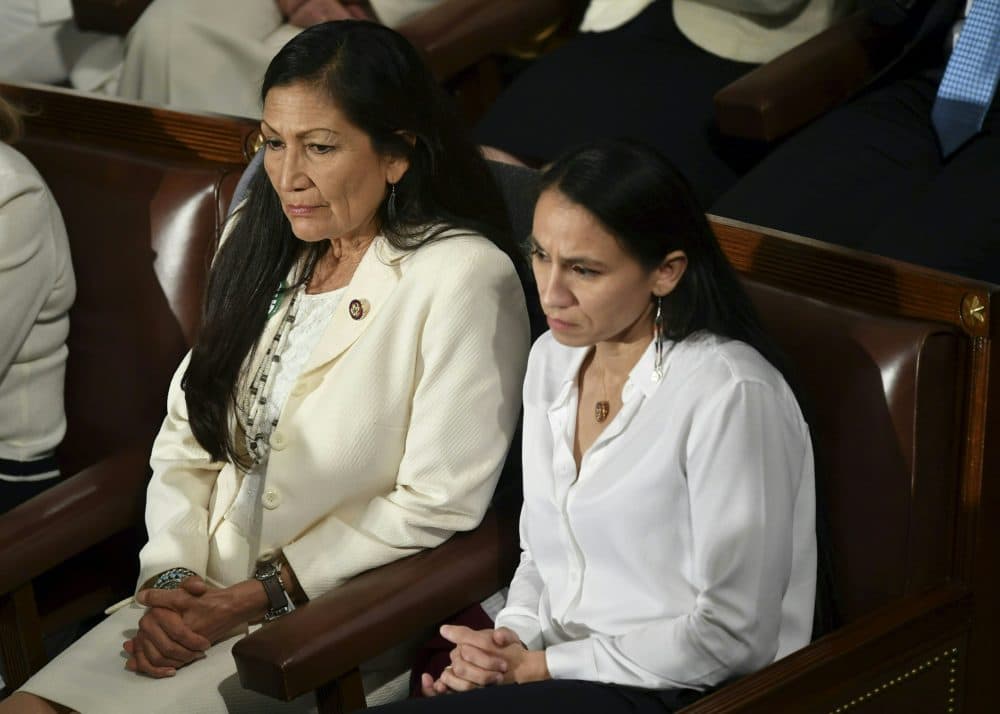 This article is more than 3 years old.
Congressional negotiators say they have reached a border security deal to prevent another partial government shutdown. But will President Trump sign it? Congresswoman Deb Haaland of New Mexico says that tribal nations, which were hard hit by the last shutdown, are watching the negotiations closely.
Here & Now's Jeremy Hobson talks with Haaland (@Deb4CongressNM) about the latest, and about the controversy involving fellow Democratic Rep. Ilhan Omar, who apologized for comments on social media widely condemned as anti-Semitic.
"Any type of anti-Semitism in any form needs to be soundly rejected," Haaland says. "I soundly reject anyone who essentially ... puts anything like that forward at all. I know that my colleague apologized. I'm really happy that she apologized. I thought [House Speaker Nancy] Pelosi did what she needed to do to make sure that we stop this in its tracks, because the Democrats, we support Israel. We support Israel's right to exist."
This segment aired on February 12, 2019.