Town Portal's New Album, 'Of Violence,' Is A Soundtrack For Dissonant Times
09:52
Play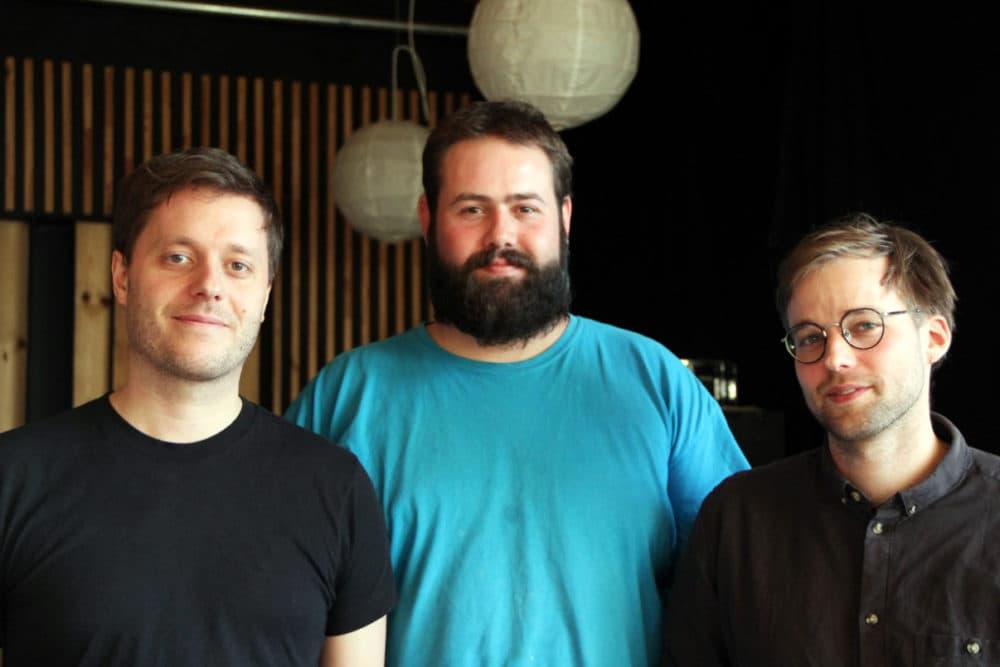 The Danish band Town Portal may not be on your radar, but over the last 10 years, the trio has attracted a devoted fan base with extensive European tours and rave reviews by critics at music websites, such as Stereogum and Invisible Oranges.
Town Portal's new album, "Of Violence," just came out and it features the band's mix of metal and melody. It's easy to think of the band's music as a soundtrack for discordant times.
"It's not as such like meant to be a political record," says guitarist Christian Henrik Ankerstjerne. "It's more like perspectives going on. Violence is a key word that you can explode into a lot of different angles. It somehow seemed fitting for capturing a lot of the thoughts we'd had."
Ankerstjerne, drummer Malik Breuer Bistrup and bassist Morten Ogstrup Nielsen recorded their new album at Copenhagen's Black Tornado Studio.
You can take the ferry back and forth to that part of the city, an old industrial area that used to be home to shipbuilding. In fact, the building that houses the studio used to be a school for the children of workers who built the ships, Ankerstjerne says.
The old industrial area, which is now attracting other artists and is the home of the world famous restaurant Noma — the Danish word for food — seems appropriate for the music Town Portal is creating. It can sound dark and foreboding, but at other times, Ankerstjerne's guitar chimes.
The title of Town Portal's new album reflects their thoughts about violence in the world today, Ankerstjerne says. It may be overt, or it may be changing shapes. "Archright," one of the songs on the album, is a reference to the rise of nationalism around the world, Nielsen explains.
"It was a way of trying to get at this notion of someone having a birth-given right that others don't have," he says. "And adding this prefix, arch, made it feel ridiculous in some way. It's pretty much an empty prefix. What is an arch anything?"
"It's not as such like meant to be a political record. It's more like perspectives going on. Violence is a key word that you can explode into a lot of different angles."

Christian Henrik Ankerstjerne
"Of Violence" is Town Portal's third album, but its first since 2015. Typically, the band produces itself, but for this record they brought in Scott Evans, from the band Kowloon Walled City. Evans worked with Town Portal late last spring, spending as Nielsen describes it, some long sweaty days recording the new album.
Ankerstjerne says having Evans in the control room freed the band to do what it does best.
"Hearing it from other people it made me realize that what we're good at is actually playing together and like that kind of invisible communication you have when you've played together for a long time and our sounds meld together into one big sound," he says. "And like if that's what you're good at, it seems obvious you should record together in a room live, so that's what we did."
There are no lyrics in Town Portal's songs, which for Bistrup is the most appealing thing about being a member of this band.
"It was actually one of the big things with me for metal, and one of the reasons I don't listen to a lot of metal anymore, is just that the singer always just bothered me, he says.
Being an instrumental band also gives each member freedom to experiment and shape songs that don't rely on words, Ankerstjerne says.
"I think it feels boring sometimes to repeat the exact same parts so we started ... doing these, we would like call it spin-off parts where we'd be like, 'We like this part, but can we take the chords, different rhythm? Or take the rhythm, different chords?' " he says. "Or all these different ways of swapping stuff around and making all these iterations, and in the end, you can't really recognize where it came from."
The cover of Town Portal's new album features an erupting volcano. It seems appropriate for the way this music sometimes sounds, but it stands in contrast to the band's name. It's a reference to a portal to safety, and it comes from a series of computer games.
"I thought it was a beautiful concept of casting an easy spell and walking through it, and then you're where you want to be," Bistrup says. "You're back to safety. You're home."
This segment aired on April 22, 2019.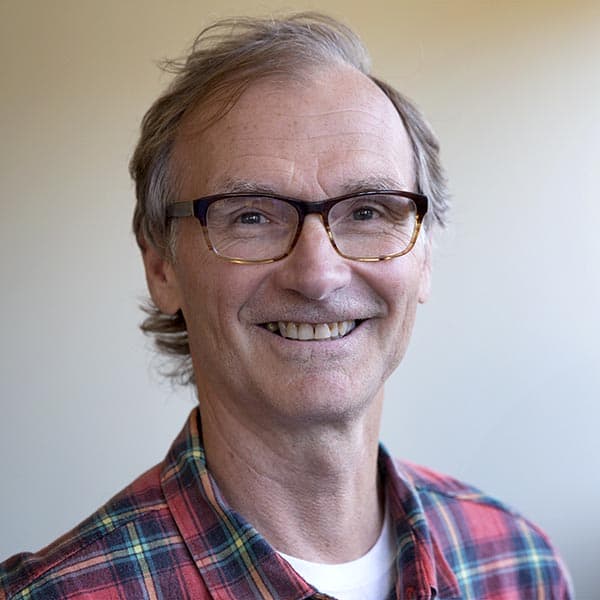 Alex Ashlock Producer, Here & Now
Alex Ashlock has been a producer for Here & Now since 2005. He started his WBUR career as senior producer of Morning Edition in 1998.